Choosing Your Realtor® in the San Francisco Bay Area
With over 5,000 real estate agents in the city of San Francisco alone, at well over 100 real estate companies big and small around the Bay, your choice of San Francisco Bay Area Realtors® is even more extensive than your choice of actual homes for sale, given our chronically low supply of listing inventory.
Considering how much is at stake in our expensive and competitive housing market, is it so crazy to think it really matters whom you hire when buying or selling a home?
With hundreds of transactions under our belt and decades of experience, here at Vivre Real Estate, we know it matters a lot. The stakes of a real estate transaction are formidable, both personally and financially. Ultimately, your choice of representation translates directly to your bottom line, not to mention how well you retain your sanity along the way.
So, when it's time to hire a Realtor®, whom do you choose? The bespoke marketing and personalized guidance of a boutique real estate company? Or maybe the robust agent network and organized infrastructure of a big-box brokerage?
There's no need to choose.
We created Vivre Real Estate so you would not have to choose between a small boutique out on their own or a one-size-fits-all corporate brand where your listing may get lost in the shuffle.
At Vivre, we are a boutique brand backed by the best in technology, marketing, agent network, and legal/administrative support.
Imagine a heartfelt, mom-and-pop bookshop with the full force and selection of Amazon behind it. That's the idea.
Vivre Real Estate is:

Not a large corporate brokerage, with agents at all ends of the competence spectrum.
The best way to describe our team is curated. Top to bottom, Vivre is composed of intelligent, street-smart, full-time real estate and marketing professionals. We dedicate our hearts and minds to studying the market, identifying opportunities, expanding our network, and honing our skills to negotiate the best deal for you, whether you are a home buyer or seller.
Not a cookie-cutter copy of what you've seen before, with hundreds of agents marketing homes in the same way.
At corporate real estate companies, dominant "market share" really means as much as 40% of local agents using the same fonts, colors and design templates to market listings. We operate independently and creatively. Our small-batch, self-determined structure allows us the freedom to market properties in a more bespoke and exclusive way that is custom-tailored to your property.
Not a start-up.
While our Vivre brand is relatively new, our agents and staff are anything but. We are deeply networked industry veterans with the reputation, contacts, behind-the-scenes support, and decades of San Francisco Bay Area real estate experience that it takes to exceed your goals — even in challenging market conditions or complicated transactions. And we have a long track record of client success and hundreds of 5-star reviews to prove it.
A boutique experience with powerful behind the scenes support.
It took some time to find the right fit. After decades in the San Francisco Bay Area real estate market, our goal was to combine the benefits of a boutique agency with the robust support and network of a bigger company.
Side is the only real estate technology company that exclusively partners with high-performing agents, teams and independent brokerages to transform them into market-leading boutique brands and businesses. This powerful concept is relatively new on the real estate scene, but it has already attracted some of the country's top agents. Side partners are a diverse group with different models and business specialties. We have worked with a number of brokerages over the years. The community and network at Side are top-notch.
In good company.
We are very proud of the Side network and our collective of fellow partners and leading real estate agents.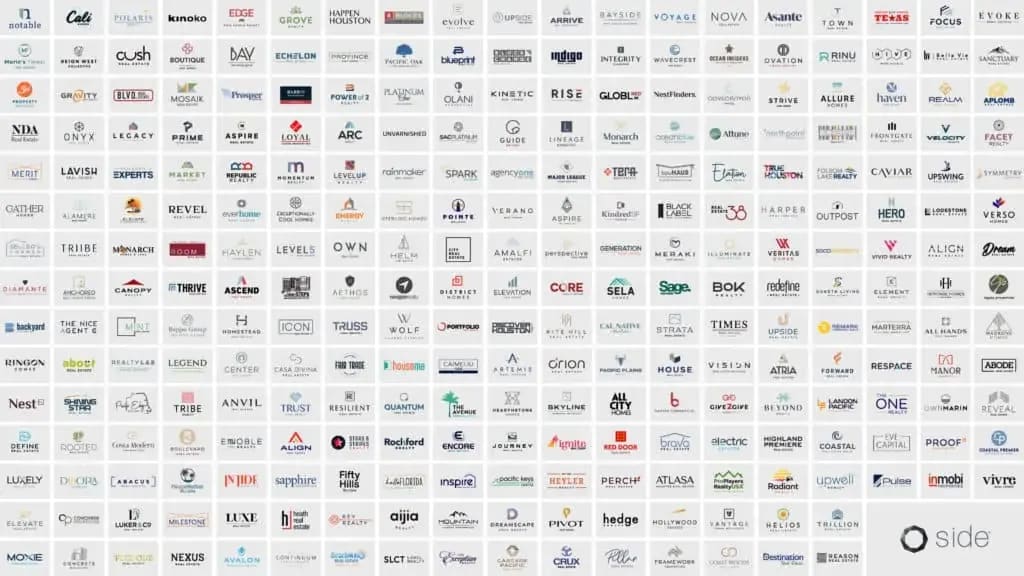 Our partnership with Side provides a potent framework of tech, legal and administrative support. As a result, we get to focus all our individual strengths on you, on our own terms, without sacrificing the benefits of a bigger brokerage.
Enhancing Home Life in the San Francisco Bay Area
With so many real estate companies out there, there are a lot of good choices. We created Vivre Real Estate not just to stand out in our crowded SF Bay Area real estate marketplace, but to be something we are proud to stand behind.
Vivre represents our values of trusted advisorship, powerful advocacy, and a healthy dash of style and charm. We aim to deliver not only the best possible results when you buy or sell a home, but also — and importantly — a pleasant, transparent experience along the way. After two decades of helping folks to buy and sell homes, we've found that this combination is the key to long-term, sustainable success.
Now at Vivre, we are thrilled to offer it all up in a full-service real estate experience that is uniquely crafted to enhance your home life. When it comes time to buy your next home, sell your current home, or both, we are here to serve.
Ready to live and experience life at home to its fullest?
Let's chat
.
---
Don't Miss a Beat
Sign up for the Vivre Real Estate newsletter to receive twice-monthly updates and insights on all things real estate, culture, events and more in the San Francisco Bay Area. We never sell or share your information.