Welcome to Noe Valley
Noe Valley is a charming neighborhood located in the heart of San Francisco. It is known for its tree-lined streets, charming Victorians, and friendly community. Many people love living in Noe Valley because it offers a small town feel within a big city. Maybe you are considering moving to Noe Valley from another part of the San Francisco Bay Area, or you are thinking of coming to Noe Valley from out of town. Noe Valley offers a very attractive lifestyle to a diverse range of residents, including young professionals, families, and retirees. Here's what you need to know about Noe Valley to see if it's the right San Francisco community for you!
By the way, as top Noe Valley Realtors, we live, work and play in Noe Valley. We are local experts with over 70 successful real estate transactions in Noe Valley helping homebuyers and sellers to maximize their results! If you have a question about the Noe Valley real estate market, selling your home in Noe Valley, or buying a Noe Valley property, please feel free to reach out. Click here to contact us.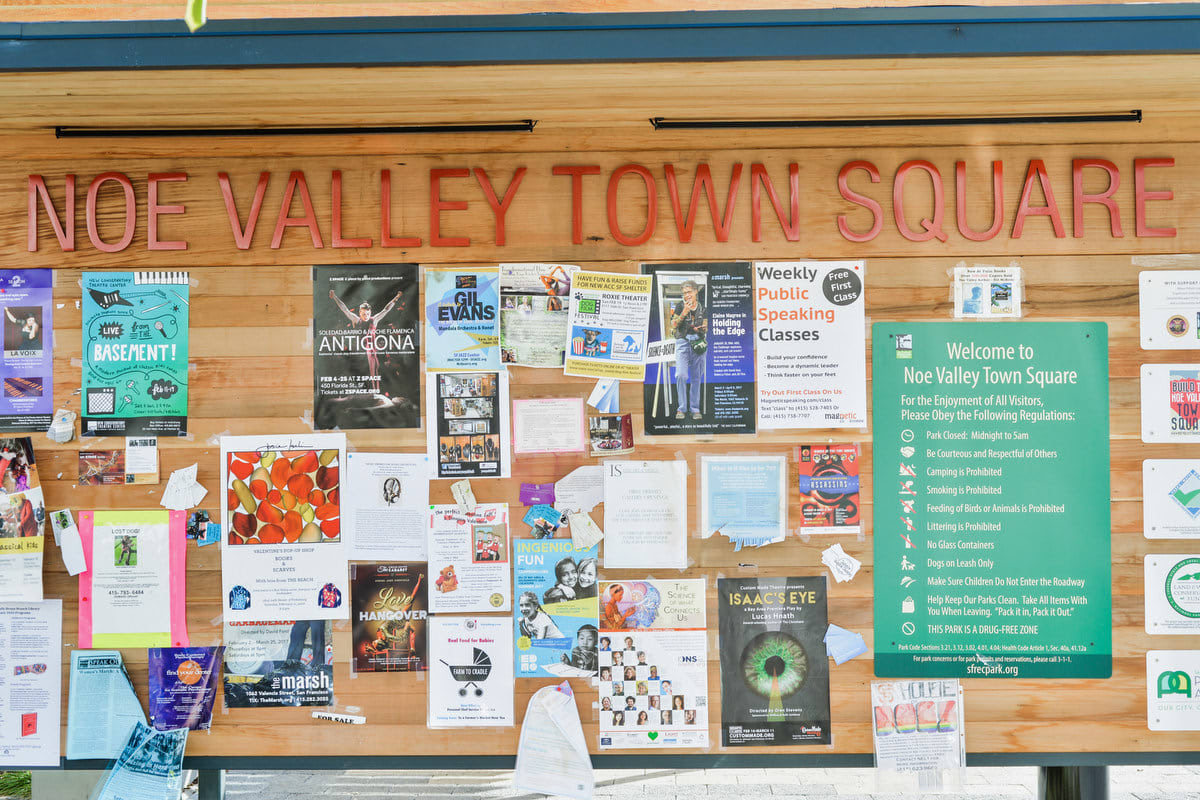 A Village in a City
Why do people love Noe Valley? One of the biggest draws to this community is its abundance of amenities. The Noe Valley neighborhood is home to a variety of independent businesses, including boutique shops, salons, restaurants and cafes. There are also several parks located within and close to Noe Valley, making it a great place for families with children or for anyone who loves the outdoors. Neighboring parks include the Upper Noe Rec Center to the south, Mission Dolores Park to the north, and Douglass Park, Glen Canyon Park, and Twin Peaks to the west. As you can tell, you are never far from great recreation in Noe Valley!
24th Street Corridor
24th Street is a main thoroughfare in the Noe Valley neighborhood of San Francisco, running east to west, from Grand View Avenue to Dolores Street, then proceeding into the Mission District, where the 24th St/Mission BART station is nearby. It is a vibrant and bustling street, known for its independent businesses and distinct lack of big box stores, apart from Whole Foods between Noe and Sanchez Street. Many of the shops and restaurants on 24th Street are locally owned and operated, giving the street a unique and small-town character.
One of the things that makes 24th Street special is its strong sense of community. Many of the businesses on the street have been around for years, and they are an integral part of the neighborhood. The street is also home to a number of community events, including the Noe Valley Farmers' Market, which takes place on Saturdays in the Noe Valley Town Square, a small park, playground and community gathering space. Also along 24th Street are the Noe Valley Courts and Noe Children's Playground, where you can enjoy a tennis match or bring the little ones for fun on the play structure and lawn.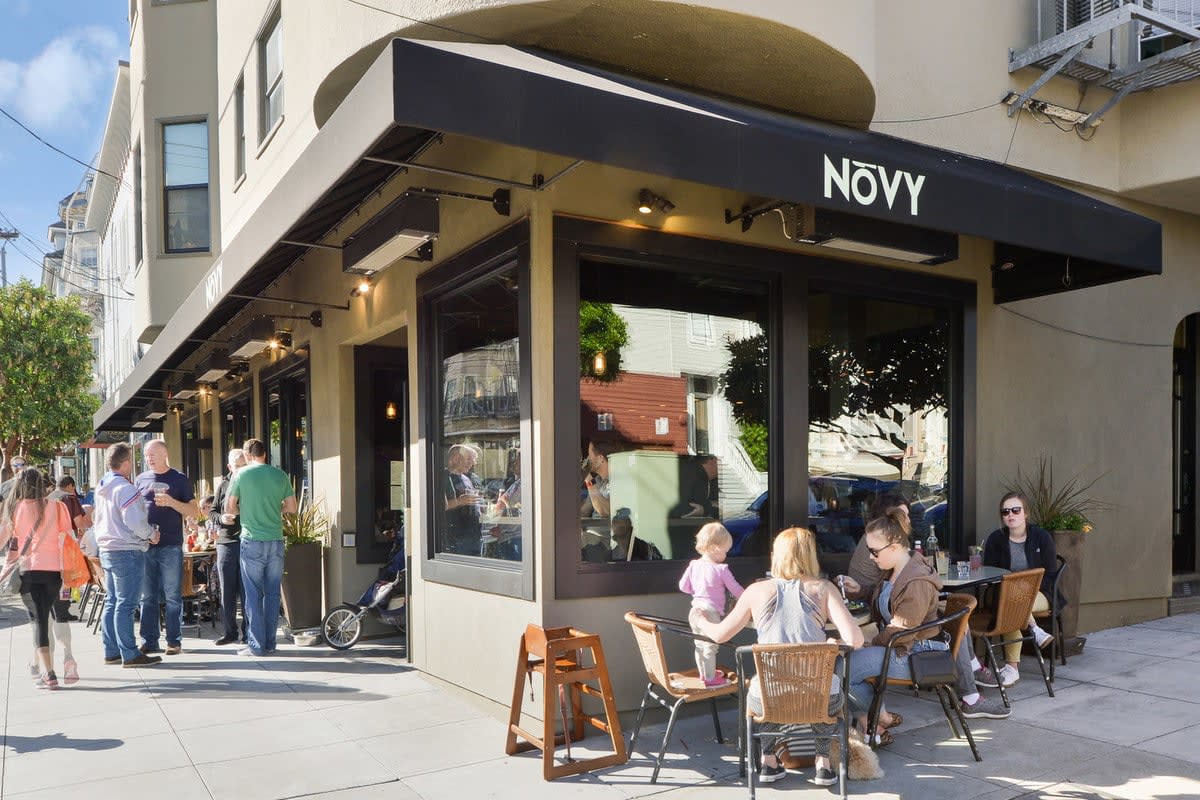 Noe Valley Real Estate
The real estate market in Noe Valley is quite competitive, with properly priced and well-presented homes often receiving multiple offers. The neighborhood is known for its beautiful Victorian-era housing stock, which can be found in a range of sizes and styles. Some Noe Valley Victorians come as large, single-family residences, while others have been converted to two- or three-unit condo flats. There are also newer condominiums and apartments available in Noe Valley for those looking for a more modern living space/layout.
Noe Valley Home Prices
In 2022, the median home sale price in Noe Valley was:
$2,837,500 for single-family homes, -2.2% from 2021
$1,525,000 for condominiums, +1.3% from 2021
$1,275,000 for TICs (tenancies-in-common), +12% from 2021
Real estate sale prices run higher in Noe Valley than the San Francisco average. In 2022, single-family homes were nearly $1M more in Noe Valley than the SF median house sale price ($1,850,000), and Noe Valley condos sold for a median of $300,000 more than SF condos at large ($1,225,000).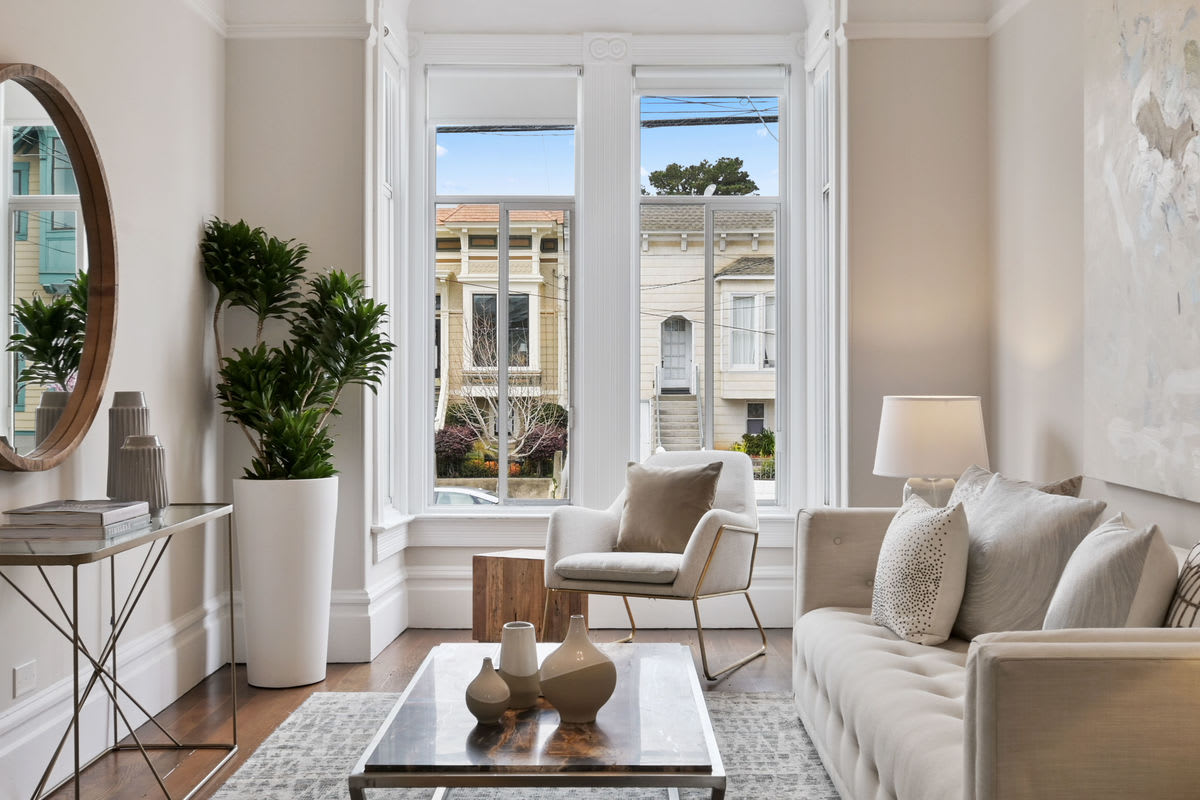 Living in Noe Valley, San Francisco
Overall, Noe Valley is a desirable place to live due to its charming atmosphere, abundance of amenities, and beautiful homes. If you're a San Francisco Bay Area resident looking for classic SF charm and friendly neighborhood vibes, or if you are thinking of moving to San Francisco from out of town, Noe Valley is definitely a look!
If you have a question about Noe Valley real estate or other aspects of the community, we are here to serve and happy to help. Follow the link to contact us here, or call/text us at 415-528-7355. In the meantime, keep in touch and stay up to date on all things SF Bay Area real estate by signing up for our free email newsletter. It's packed with valuable info and articles on local culture, arts, events, and real estate market updates. We always keep your information private. Enter your email below to subscribe!