Whistler and Vancouver Travel for San Francisco Bay Area Residents
Curious about vacationing, relocating, or buying a second home in Whistler or Vancouver, British Columbia, from the San Francisco Bay Area? You are not alone!
Over the past few years—perhaps since the 2016 elections?—many Americans (particularly us liberal Californians) have entertained the idea of an exit plan, a plan B, an escape route to another country. While Europe has its allure, Canada, and specifically British Columbia, seems far more feasible. In many ways, Vancouver is a sister city to San Francisco, like twins separated at birth, similar in nature yet different in nurture.
So, it's not really a surprise that many of our network and San Francisco real estate clients have expressed interest in Vancouver and British Columbia real estate. Queries about "Whistler vacation from San Francisco," "second homes in Vancouver for San Francisco residents," and "Vancouver real estate for SF Bay Area residents" have become increasingly common. And you know what? If our tribe needs us, we're happy to oblige!
From San Francisco to British Columbia: Discovering Your Next Vacation or Second Home
At Vivre Real Estate, we've always believed in going the extra mile for our clients. Usually that means things like providing the best informed real estate advice for the SF Bay Area market, or coordinating preparations to sell your home in San Francisco, or fiercely advocating and negotiating on your behalf. Occasionally, it means heading out to do some research for our clients.
+ Snow a no-go? Looking for a more tropical destination? You'll love our blog on Maui: A San Francisco Bay Area Guide to Vacation, Second Home and Retirement Real Estate
And so, Danielle's family has made annual treks to BC and Whistler to do her real estate research (and yes, hit the slopes too ⛷️). Ultimately, our goal is to provide the best possible advice and services to anyone working on their "SF Bay Area to Whistler travel" plan or exploring the Whistler real estate market for Bay Area buyers.
So, whether you're dreaming of a winter vacation ❄️, considering buying a second home 🏠, or even contemplating a more permanent move 🚚, we've got you covered!
In the rest of this blog post, we'll share our perspective on everything from the natural beauty and winter recreation opportunities in Whistler and Vancouver to the real estate market and community highlights. We hope this guide will serve as a valuable resource for all SF Bay Area residents looking towards our northern neighbors. Let's get started!
+ Have a question we didn't answer here? Click here to contact us.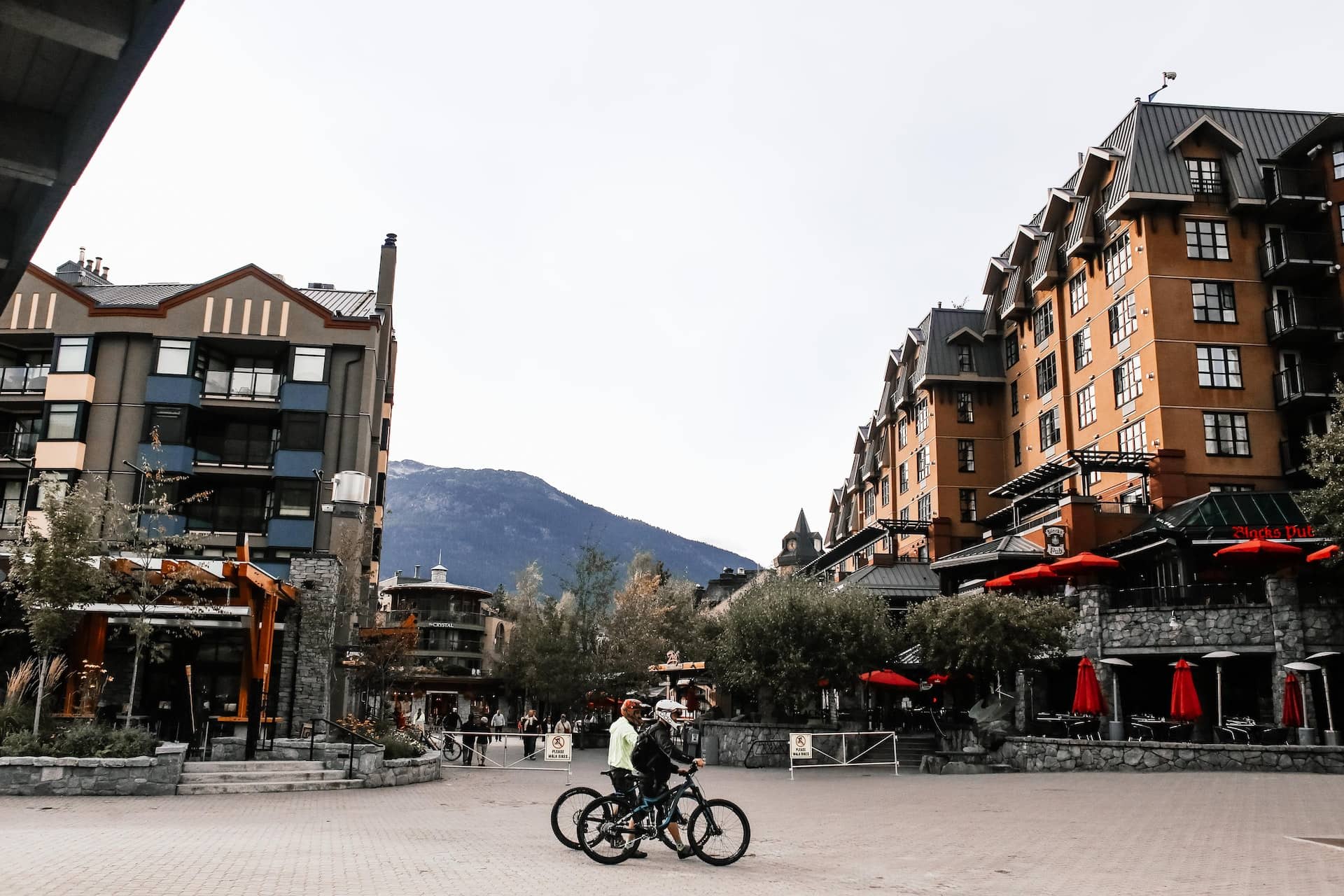 Why Whistler and Vancouver? A Closer Look for SF Bay Area Residents
As residents of San Francisco and the greater Bay Area, we're fortunate to live in one of the most vibrant and diverse regions in the world. But sometimes, a change of scenery can be refreshing. Whether you're seeking a vacation destination, a second home, or even a new place to call home, Whistler and Vancouver offer a unique blend of natural beauty, cultural richness, and convenience that's hard to resist.
Traveling from SF Bay Area to Whistler and Vancouver is Super Convenient
One of the key advantages of Whistler and Vancouver is their proximity to the SF Bay Area. With several direct flights available daily, you can leave San Francisco in the morning and be in British Columbia by afternoon. Most flights from SFO to YVR (Vancouver International Airport) spend less than 2.5 hours in the air. This convenience makes a Whistler vacation from San Francisco or a trip to Vancouver from the SF Bay Area an attractive option for a quick getaway or even an extended stay.
Diverse Microclimates and Real Estate Markets
Much like the Bay Area, British Columbia boasts a variety of microclimates. From the coastal rainforests of Vancouver to the snowy peaks of Whistler, there's a climate to suit every preference. This diversity extends to the real estate market as well. Whether you're looking for a cozy ski chalet, a modern city condo, or a sprawling country estate, you'll find a wide range of options in the "Whistler and Vancouver real estate market for Bay Area buyers."
A Natural Paradise for Outdoor Enthusiasts
For those who love the great outdoors, Whistler and Vancouver are a dream come true. With world-class skiing, snowboarding, hiking, and more, these destinations offer endless opportunities for adventure. So, whether you're planning a "Whistler ski vacation from San Francisco" or looking to explore Vancouver's natural wonders, you're in for a treat.
In the next section, we'll delve deeper into the real estate market in Whistler and Vancouver, providing insights and tips for SF Bay Area residents considering buying a second home in these beautiful Canadian destinations. Stay tuned!
What's the Real Estate Like in Whistler and Vancouver, BC?
When considering a second home or investment property in British Columbia, it's essential to understand the types of properties available in both Whistler and Vancouver. Each location offers a unique blend of housing options, catering to a wide range of preferences and budgets.
Whistler Property Overview
Whistler, renowned for its world-class ski slopes and breathtaking mountain views, predominantly features properties that cater to the outdoor enthusiast. Here, you can find:
Ski Chalets: Traditional wooden homes with cozy fireplaces, often located close to ski lifts.

Luxury Condos: Modern apartments with amenities like heated pools, spas, and direct ski access.

Mountain Retreats: Secluded properties set amidst the forests, offering privacy and stunning natural vistas.

Townhouses: Ideal for families, these properties often come with multiple bedrooms and are located close to Whistler Village.
Vancouver Property Overview
Vancouver, a bustling metropolis surrounded by natural beauty, offers a diverse range of properties:
Downtown Condos: High-rise apartments in the heart of the city, close to shopping, dining, and entertainment.

Heritage Homes: Classic properties that reflect Vancouver's rich history, often located in neighborhoods like Kitsilano or East Vancouver.

Waterfront Estates: Luxurious homes with views of the Pacific Ocean, ideal for those seeking a blend of city life and coastal relaxation.

Suburban Family Homes: Spacious properties in family-friendly neighborhoods, often with gardens and parks nearby.
Whistler Real Estate Market Update
Our friend and real estate resource up in Whistler/BC, real estate agent Mila Lane, was kind enough to share her latest insights into the Whistler real estate market as of July 2023. As the Senior Vice President of Sales for Sotheby's International Realty Canada, Whistler, Mila is exactly who to ask for the market's pulse! Here's the latest on Whistler real estate heading into the second half of the year.
July in Whistler is pure mountain magic, where one can embrace the beauty of nature and immerse themselves in the region's unique blend of adventure and relaxation.
The Whistler Real Estate market has slowed down a bit during the busy tourist season but stayed very competitive for the lower-priced properties. We have recorded 43 sales of all types of properties in the last 30 days. Inventory is creeping up with 229 active listings: 60 Detached homes, 61 Condominiums, 42 Townhomes, 36 Vacant Lots, and 30 Shared Ownership and Timeshares.
The Bank of Canada raised its benchmark interest rate by 25 basis points on July 12, marking the first time since April 2001 that the figure hit 5%. The last two consecutive interest hikes (in June and July) are expected to cool the housing market after activity heated up in the spring, but experts warn supply is too tight for further price drops.
Whether you're considering a vacation home or a permanent move, understanding the local real estate market is crucial. With insights from experts like Mila and our own experiences in the region, we aim to provide you with all the information you need to make an informed decision.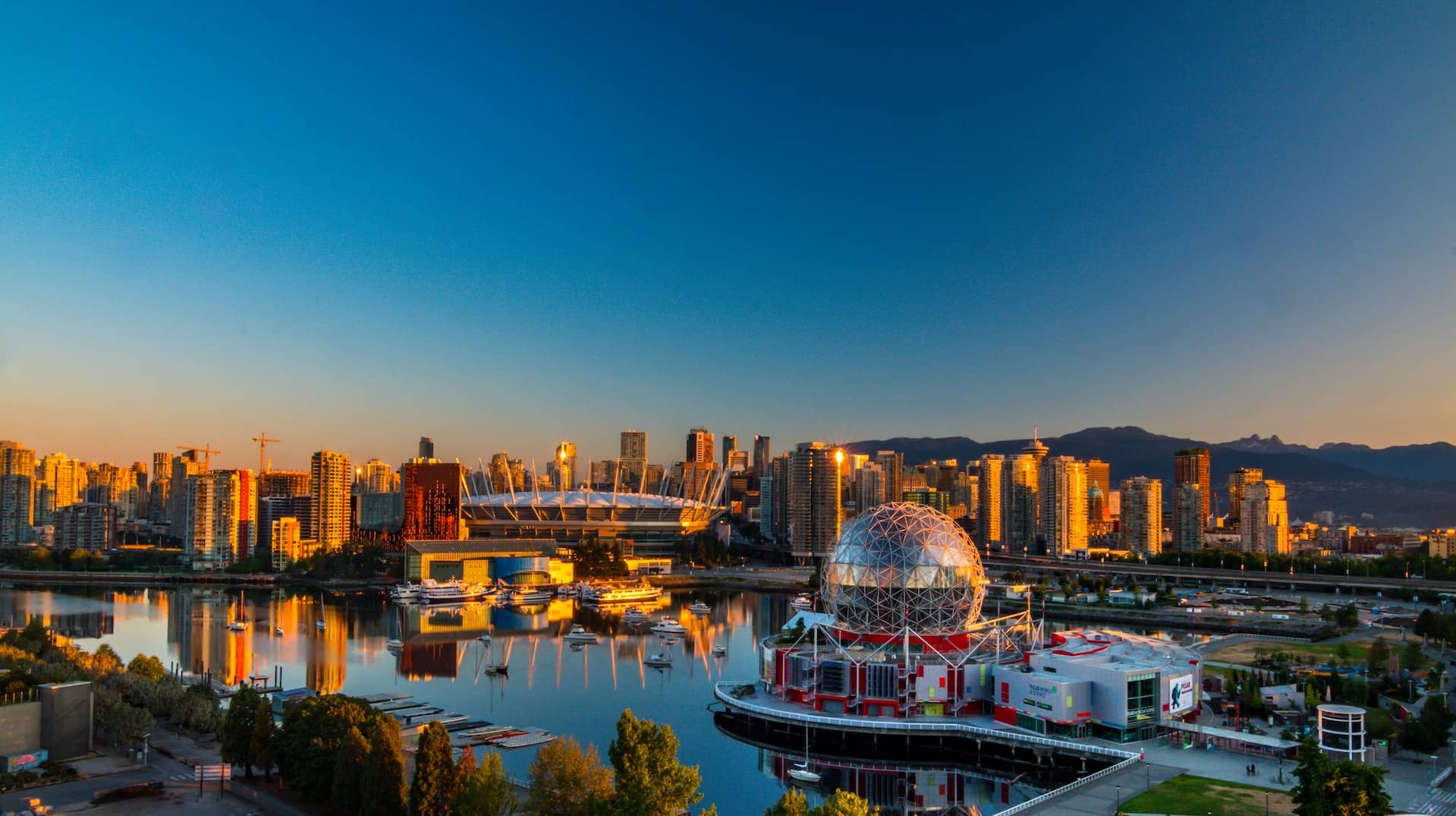 Community Highlights: Whistler and Vancouver
Both Whistler and Vancouver are more than just their picturesque landscapes and real estate opportunities. At their heart, these destinations are defined by their vibrant communities, rich histories, and unique local cultures. Let's delve into the community highlights that make these places truly special.
Whistler: A Mountain Community with a Global Flair
Nestled amidst the Coast Mountains, Whistler is a tight-knit community that welcomes visitors from all over the world. Here's what sets it apart:
International Influence: Thanks to its reputation as a world-class ski destination, Whistler is home to a diverse mix of residents from various countries, bringing a global flair to this mountain town.

Festivals and Events: From the renowned Whistler Film Festival to the exciting Crankworx Mountain Biking Festival, there's always something happening here.

Local Art and Culture: Explore the Whistler Museum to learn about the town's history or visit local art galleries showcasing the work of indigenous artists and other local talents.

Sustainable Initiatives: The community is deeply committed to sustainability, with various eco-friendly initiatives and programs aimed at preserving the natural beauty of the region.
Vancouver: A Cosmopolitan Hub with Deep Roots
Vancouver, with its stunning backdrop of mountains and ocean, is a city that seamlessly blends the modern with the traditional. Here are some community highlights:
Diverse Neighborhoods: From the historic charm of Gastown to the bustling markets of Granville Island, each neighborhood in Vancouver offers a unique vibe and experience.

Cultural Festivals: Celebrate the city's diversity at events like the Vancouver International Film Festival, the Dragon Boat Festival, or the Diwali Fest.

Rich Indigenous Heritage: Vancouver is situated on the traditional territories of the Musqueam, Squamish, and Tsleil-Waututh First Nations. The city celebrates this heritage through various cultural sites, events, and educational initiatives.

Green City Initiatives: Recognized as one of the world's greenest cities, Vancouver is at the forefront of sustainable urban living, with numerous parks, green spaces, and eco-friendly programs.
In the next section, we'll explore the myriad of activities and attractions that await you in these beautiful Canadian locales.
Things to Do: Exploring Whistler and Vancouver
Whistler and Vancouver are vibrant destinations filled with activities and attractions that cater to a wide range of interests. Here's a small list of things to do in both locations to get you started:
Whistler Activities
Skiing and Snowboarding: Experience world-class slopes suitable for both beginners and professionals.

Mountain Biking: Explore the numerous trails during the warmer months.

Whistler Village: A pedestrian-only town center with shops, restaurants, and entertainment.

Spa Retreats: Relax and rejuvenate at one of the many luxury spas.

Golfing: Play a round surrounded by stunning mountain views.
Vancouver Attractions
Stanley Park: A massive urban park with scenic views, walking trails, and the famous Seawall.

Granville Island: A bustling area with markets, artisan shops, and live performances.

Vancouver Art Gallery: Immerse yourself in local and international art.

Gastown: Vancouver's oldest neighborhood, known for its historic charm and the iconic Gastown Steam Clock.

Science World: A fun and educational experience for families.
For those interested in the local culture, Vancouver offers a rich tapestry of indigenous stories and experiences. From enjoying diverse and delicious takes on Bannock to immersing oneself in indigenous culture, there's a lot to explore. Discover More
Remember, these are just a few highlights. Both Whistler and Vancouver offer a plethora of activities and attractions that cater to every interest and age group.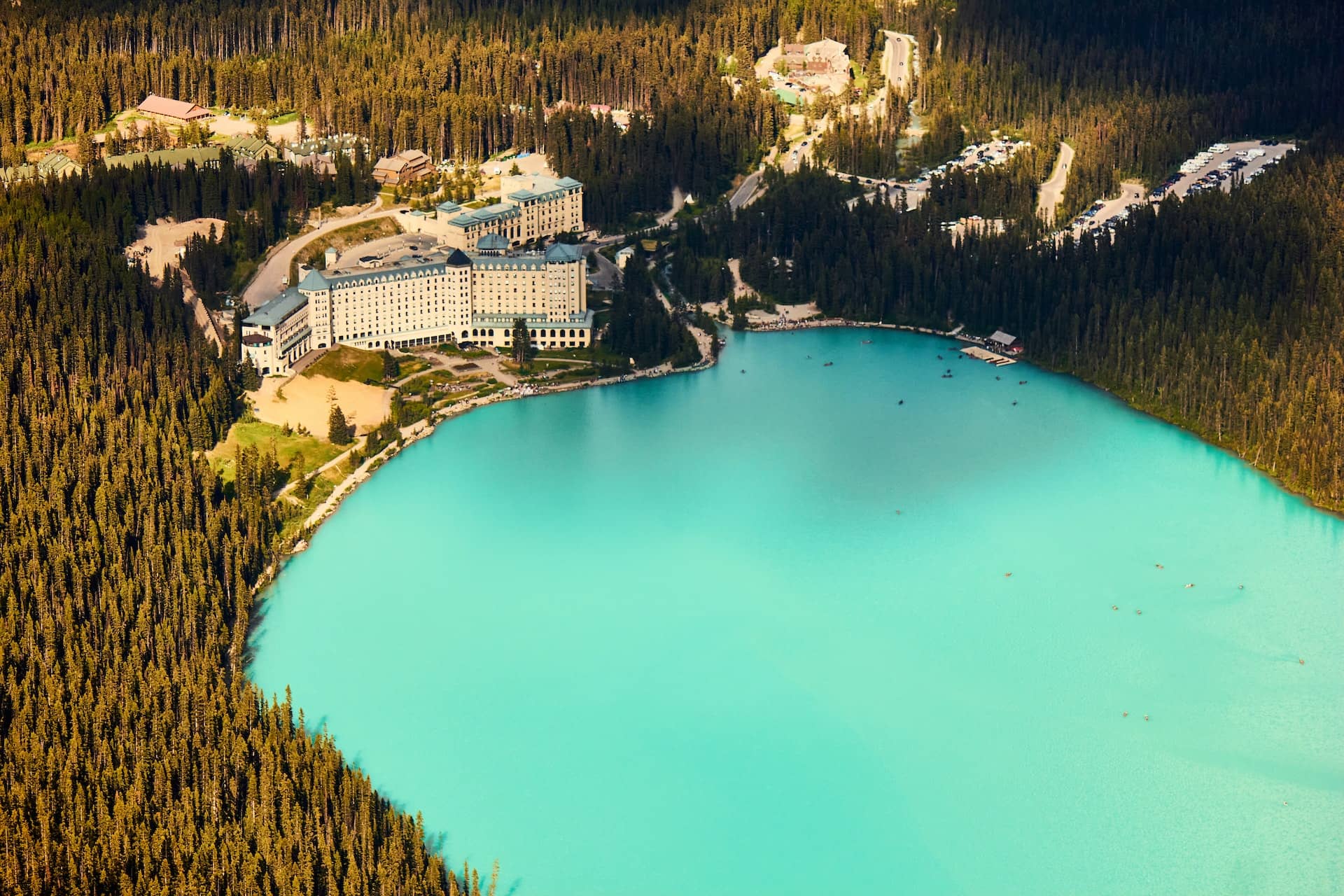 Recommended Places to Stay
Both Whistler and Vancouver offer a range of accommodations to suit different preferences and budgets. Whether you're looking for luxury, convenience, or a unique experience, these destinations have something for every traveler.
Whistler
Vancouver
Your Real Estate Journey: SF, BC and Beyond
Looking for a new home or a vacation spot? The Vivre Real Estate team has got your back. We're not just about the San Francisco Bay Area; our reach extends to Whistler, Vancouver, and other exciting destinations.
We've built our reputation on trust and deep industry knowledge. So, if you're thinking of branching out to new locales, we can hook you up with top-notch agents who know their stuff. No fluff, just genuine advice and solid connections.
Got a place in mind? Let's chat and make it happen. We're here to help, every step of the way. Contact us today.