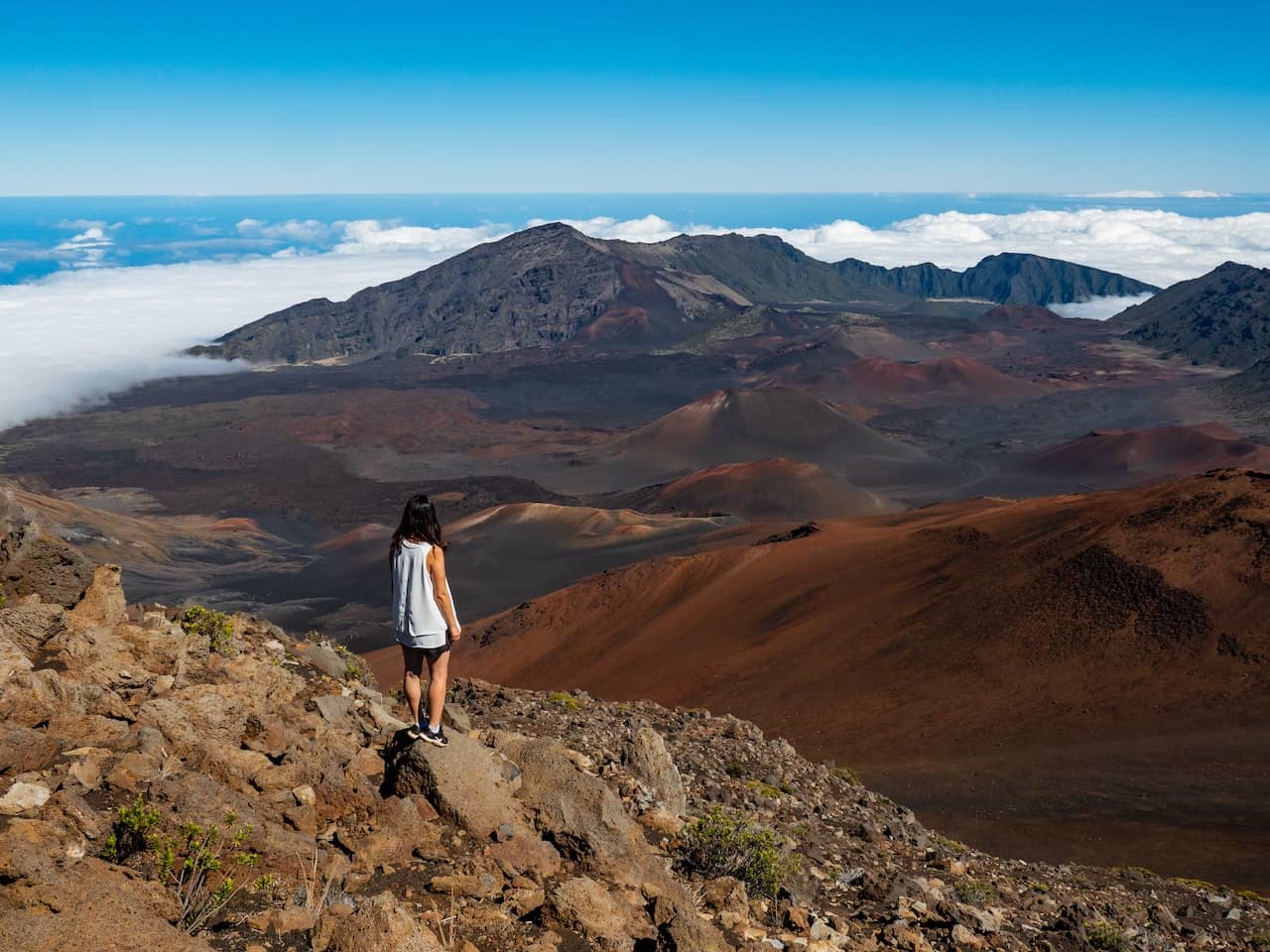 Why is Maui such a popular vacation, second-home and retirement destination for San Francisco Bay Area homeowners?
Well, there's the obvious: In a five-and-a-half hour direct flight from SFO, Maui is the closest thing to a dreamy, natural paradise one could imagine! You don't need your passport to feel a world apart on this lush Hawaiian island, nor must you break the bank to get there. (As of this writing, you can score a basic round-trip to and from Maui for about $300, maybe even less.) It's extremely beautiful and relatively quite convenient. What else keeps drawing SF Bay Area homeowners to Maui's shores?
Maui for San Francisco Bay Area Homeowners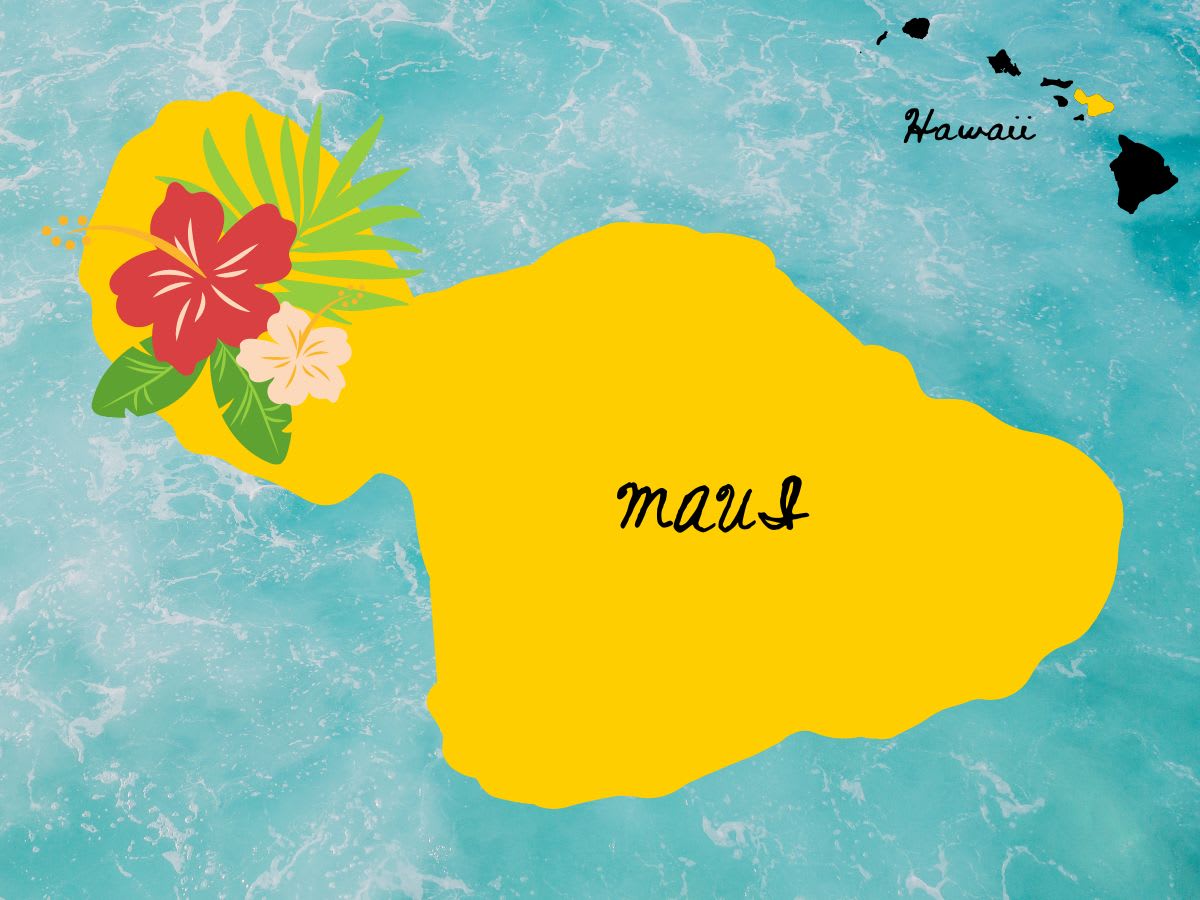 Considering it's home to just 165k or so permanent residents, you might be surprised by the variety of microclimates and micro real estate markets on Maui. It can feel like many different islands in one. There's so much to explore, see and do, so where to begin? This article will give you a head start on the inside scoop for SF Bay Area residents looking to visit Maui or purchase a home on the island.
Over the years, Danielle (Vivre founder, top SF listing agent and part-time Hawaiian adventurer) has had a number of clients ask her to do research and development on the island, to learn the nuances of the real estate market and help them make good investment and lifestyle decisions. (It's a tough job, but someone has to do it!)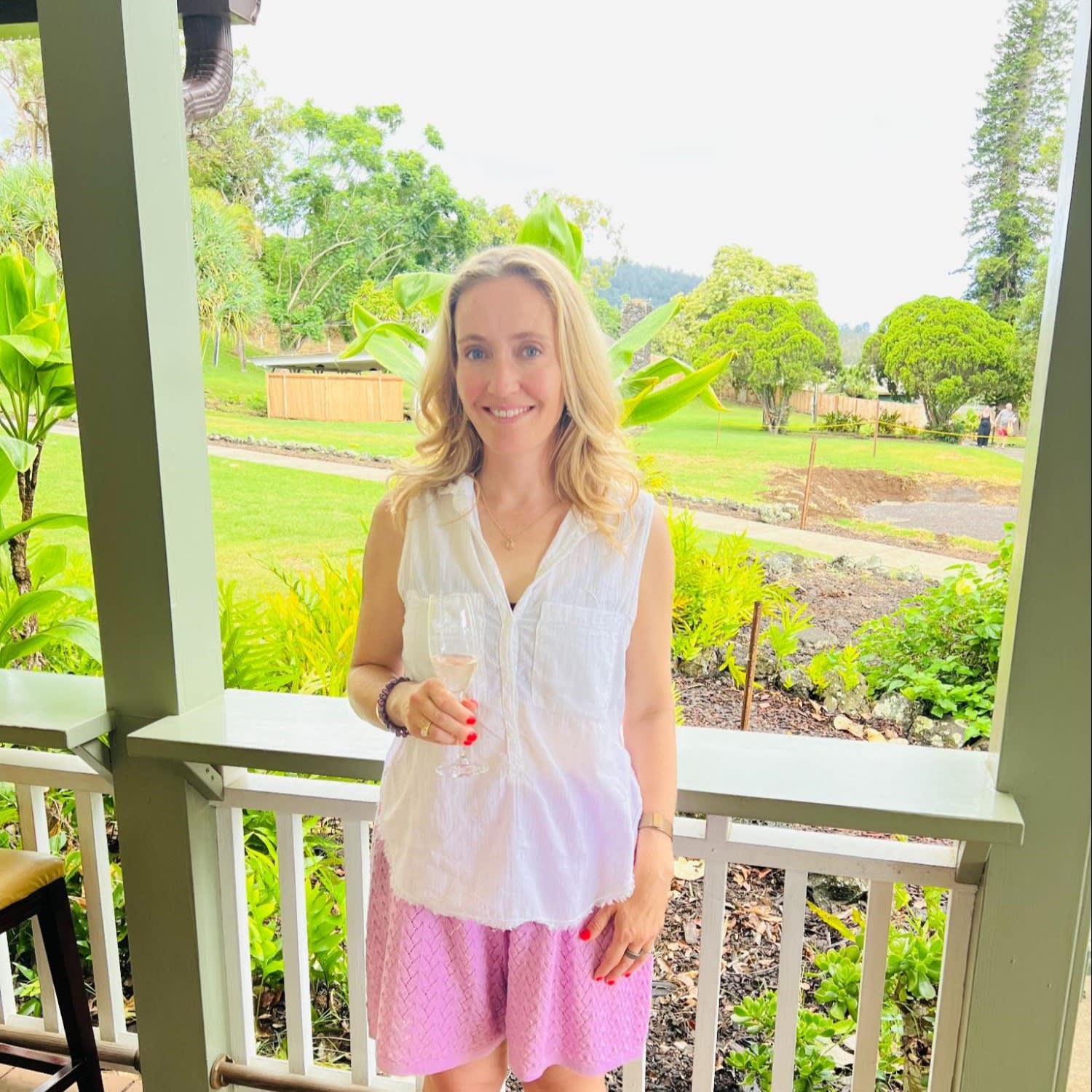 Danielle hard at work researching the finer things in Maui—all for your benefit, of course.
We are connected to the best real estate agents on Maui—and the rest of Hawaii too, for that matter. So when the time comes, please allow us to make an introduction for you. We would be honored to make sure you get the best advice and representation possible for your second home or retirement. If you have any questions, feel free to contact us.
Here are just a few highlights of Maui real estate, communities and things to do when you vacation or buy a home in Maui from the Bay Area. There is much more to explore and we're happy to help.
West Maui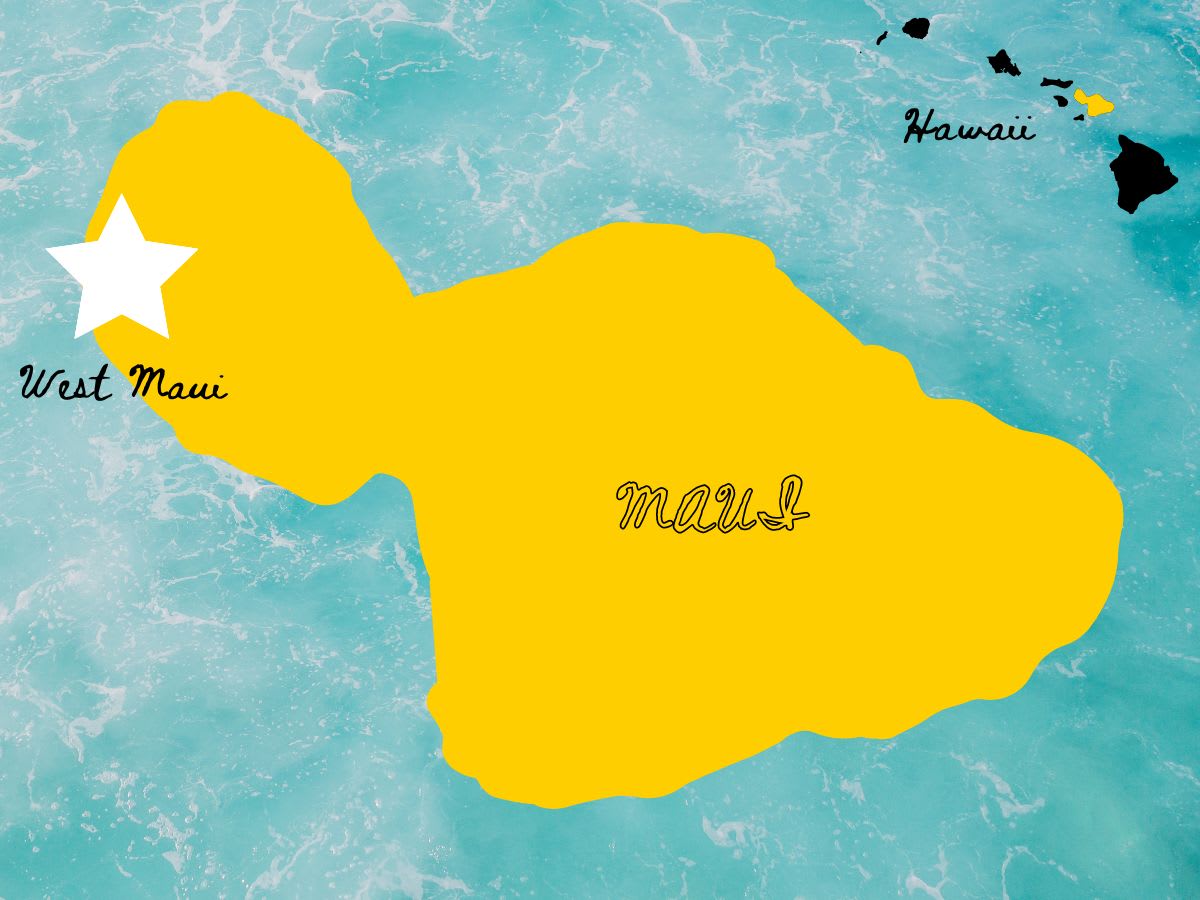 Ka'anapali, Lahaina, Kapalua, and Napili
Montage Kapalua Bay
When you vacation on Maui, Montage Kapalua Bay is the place to stay for a relaxed vibe. It's perfect for big extended-family gatherings, with luxury condo-style hotel rooms featuring full kitchens. The micro-climate here is usually a few degrees cooler than the more arid Wailea—a golfer's dream! If you love the location and amenities, there's the option to buy a property at the Montage resort as well.
The spacious three- and four-bedroom condos at Montage Residences Kapalua Bay offer a unique ownership proposition. Set on twenty oceanfront acres, these highly prized properties have access to all the amenities of the Montage resort lifestyle—including 8,500 sq ft of lagoon pools, priority dining and spa reservations, and access to Montage events and activities—with all the comforts of home. Owners of Montage Residences enjoy 24-hour concierge and security services, professional maintenance, and the option to participate in the Montage Rental Program. Plus, you get access to the same reciprocal amenities at any Montage Hotels, from the Bahamas to Big Sky Country.
As you might expect, the Montage Residences are highly coveted. Our friend and insider-agent at the property provided us with the latest data. Sales of Montage Residences were busy in 2021 and 2022, with $175M+ in total volume over an 18-month period. However, inventory is extremely limited. Click here for a PDF of all the Montage Residences sales data, and feel free to reach out to us for more information.
Lahaina
Lahaina is a hotbed of Hawaiian history and culture. Once known as Lele, meaning "relentless sun" in Hawaiian, Lahaina was established as Hawaii's capital in 1802 by King Kamehameha I, until 1854 when his second son (you guessed it: Kamehameha III) moved the capital to Honolulu.
What was once a 19th-century whaling village has been transformed into a bustling Maui destination. Today, Lahaina is populated by art galleries, shops and stellar dining experiences, all within 45 minutes from Kahului Airport. Here are some of Danielle's favorites to visit:
Lahaina Restaurants
Lahaina Recreation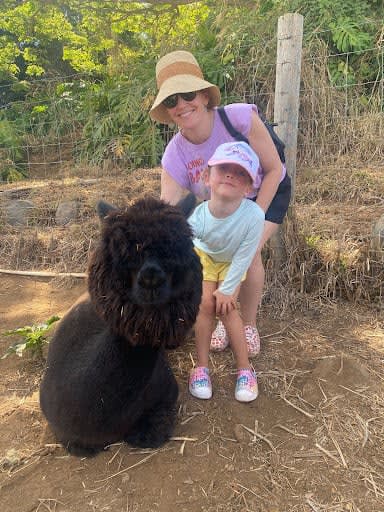 You might just fall in love with Lahaina. If you do become interested in buying a property in the Lahaina area, we've got you covered. Let us connect you with our trusted and experienced Lahaina local agent and start exploring homes in the community.
South Maui
Kihei / Wailea
South Maui is really southwestern Maui, as the true southern edge of the island remains naturally rugged, dotted by nature preserves, scenic lookouts and the occasional hiking trail. The two main towns of South Maui are Kihei and Wailea, each graced with miles of golden beaches and the sunniest, driest weather on the island.
There's a range of amenities and accommodations in South Maui, from luxury resorts like the Four Seasons Maui at Wailea, to beach-road cottages and more economical stays in Kihei. Explore the Kihei nightlife, hit the links at one of three golf courses in Wailea and Makena beach, or enjoy world-class snorkeling at Molokini, a small, crescent-shaped island just off the coast.
Check out the detailed sales data below from our local expert in South Maui, including Maui real estate data for the island as a whole. In short, sales are down from 2021, but price is mostly steady—or rising, in the case of Maui condos. Click here for the full PDF.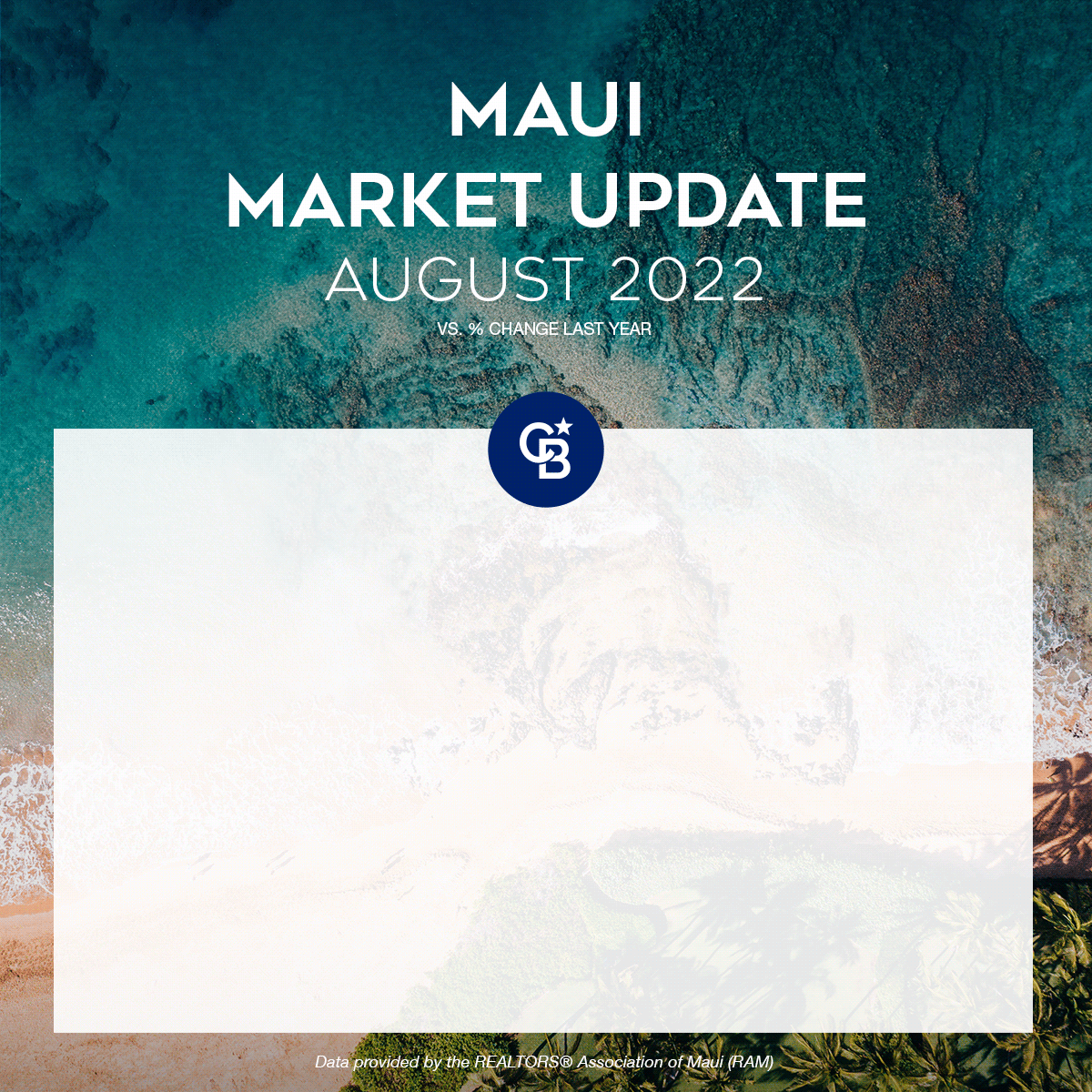 Upcountry
Makawao / Kula
Pineapple wine, anyone? And some darn good reds, even for this Sonoma lover…
Shining beaches transition to rolling hills and mountains as you move into Maui's Upcountry. Here, you'll tread on rich, volcanic soil that for generations has been tilled for producing taro and sweet potato—and yes, Maui-made wines and spirits!
The towns of Kula, Makawao and Pukalani serve as outposts for the agriculture, wineries, dairy farms and cattle ranches based in this rustic region. For SF Bay Area residents, consider it Maui's Wine Country—easily accessible, but a world apart.
For the quintessential Upcountry experience, visit the website for Maui Wine and make a reservation. Trust us on this: There is history, there are views, there is wine aplenty. Or for an organic distillery experience, you'll love Ocean Vodka. (Sensing a theme?)
What's there to do in Upcountry Maui besides drinking? Lots! Like alpacas! Take the fam to Maui Alpaca for petting zoo fun and farm-y activities (angora bunnies too), all set on 8 acres of bucolic Upcountry farmland, drenched in mountain air. Don't forget to make a reservation. Northwest of Makawao, also check out the Hali'imaile General Store, a lovely restaurant-slash-gift-shop with a name that Danielle finally learned how to pronounce! (Sort of.)
If you'd like more information about visiting or buying a home in Upcountry Maui, or if we can get you in touch with our local expert agent, let us know. If wine and beaches aren't your thing, we don't judge. We have great connections just about everywhere else too. Maybe a ski-town condo fits the bill?
North Shore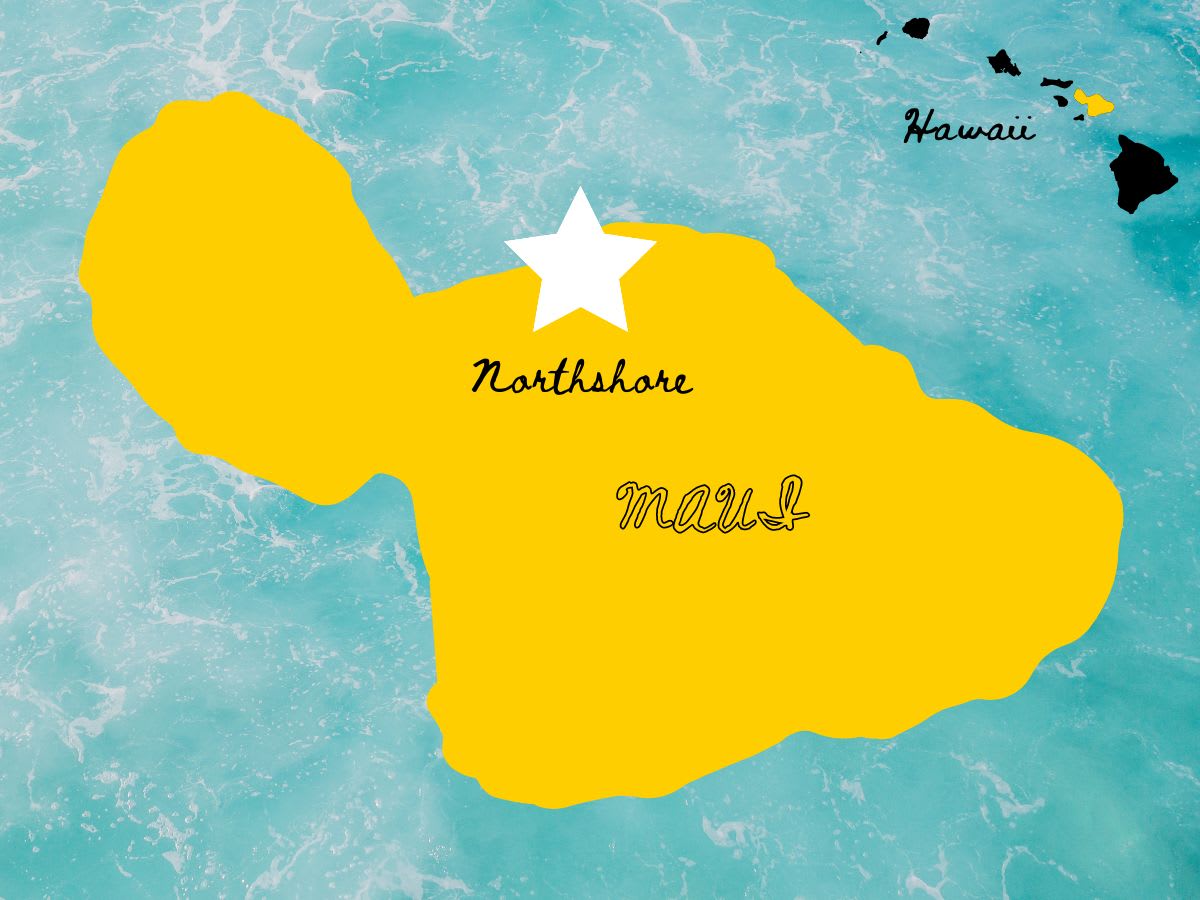 Paia
When in Hawaii, why not do as the Hawaiians do? North Shore Maui is the place for a no-frills "locals only" vibe. Less developed and tourist-y, the North Shore offers outstanding Maui surf, dining and beaches without all the hubbub.
Don't take that wrong—there's still plenty to do. While you're on the North Shore, check out Danielle's favorite Pearl Butik for beautiful home goods, clothing, jewelry and vintage kantha quilts. There are more than half a dozen beaches on the North Shore, and world-class surfing too… if you're up for it. On the right day, you can spot big-wave surfers catching a ride on 60-foot behemoths at Jaws, one of the world's most renowned and intimidating surf spots.
And again, we have a great local-expert real estate agent on speed-dial if you need a recommendation to buy North Shore Maui real estate. Let us connect you, and you'll be living like a North Shore local in no time! 🏄‍♀️
East Maui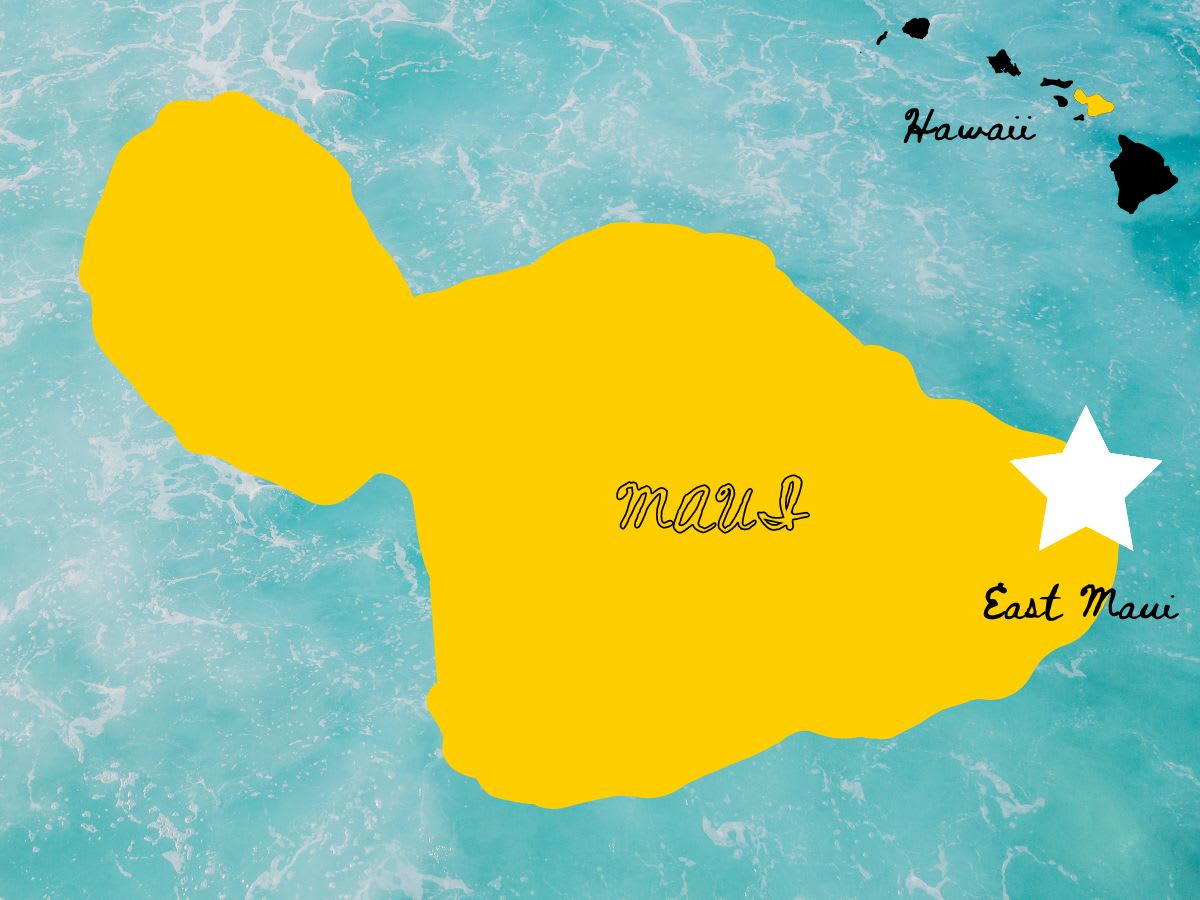 Hana
And finally, we have East Maui and the town of Hana. Ok, this is a little awkward… Danielle is embarrassed to admit that she has not yet done the road to Hana—much to her business partner and husband's chagrin, as it's one of his favorite places in the world.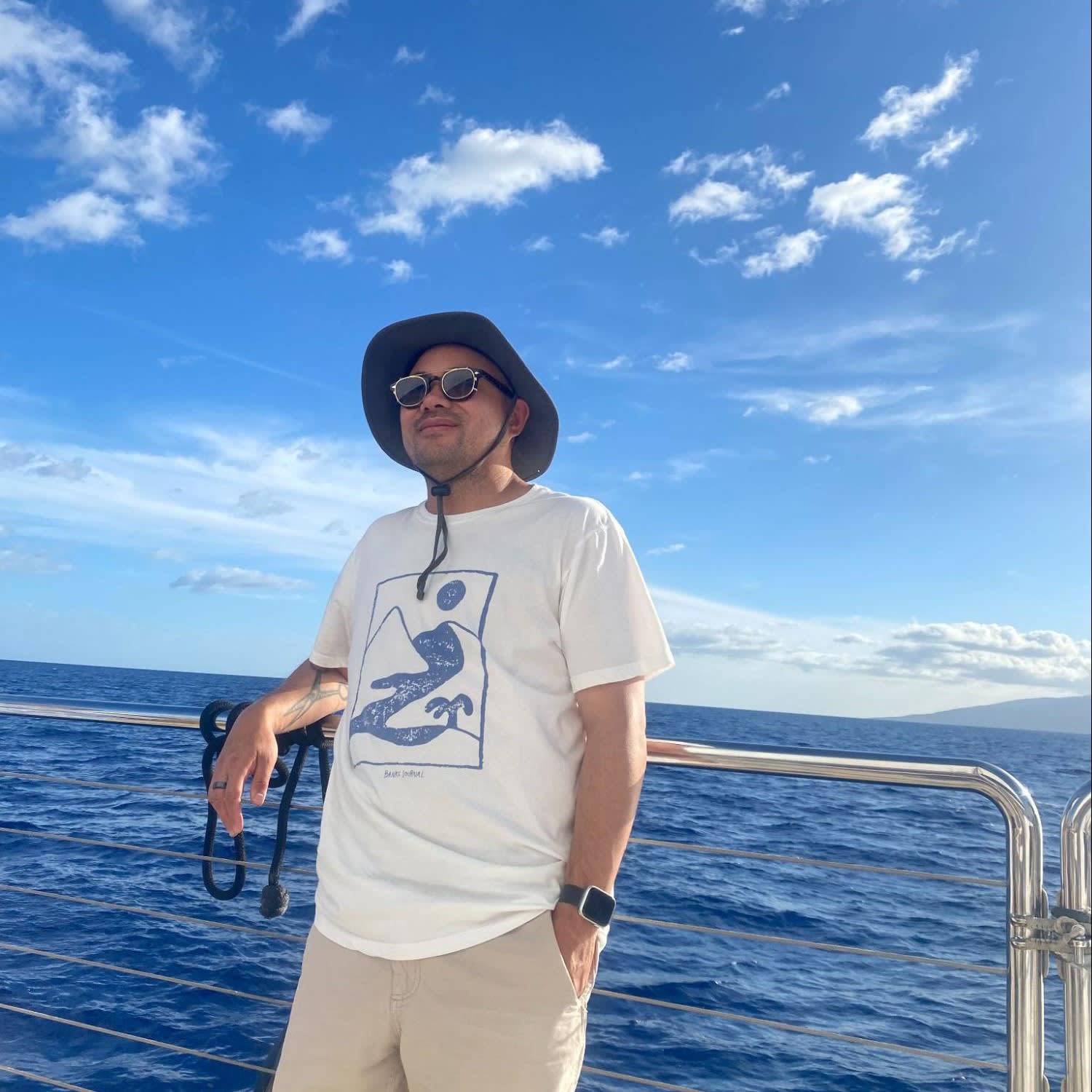 Luis gazing at the wide Maui yonder, probably longing to go to Hana.
In any case, there's a world of natural splendor to explore on the eastern edge of Maui. Traveling east from Kahului, East Maui is about a two-hour drive through the North Shore and the rugged terrain and waterfalls of the island's northern edge. This is a legendary and at times treacherous trip, so visitors are encouraged to travel with a professional, guided tour to have a safe, enjoyable, memorable-in-a-good-way experience.
If you start south on the Hana Highway at Charles Lindbergh's Grave (perhaps the least exciting item on this list?), you'll travel north past 'Ohe'o Gulch, the Wailua Falls, the Waioka Pond (aka Venus Pool), and arrive at the roaring coastline of Hana, the primary town in East Maui.
When you get to Hana, you might want to stay at the luxurious and historic Hana-Maui Resort. Hit up the local shops and restaurants, and enjoy the sun and sights at Hāmoa Beach, which author James Michener called the most beautiful beach in the Pacific.
As a less developed frontier on the island, the Hana real estate market is unlike some of the others we've mentioned. About half the parcels in Hana are vacant land, presenting a unique opportunity to make your personal, custom Maui dream home a reality. Of course, there are unique aspects to buying or selling in such a market. If you have questions, we are happy to connect you with our trusted agent resource in the Hana East Maui community.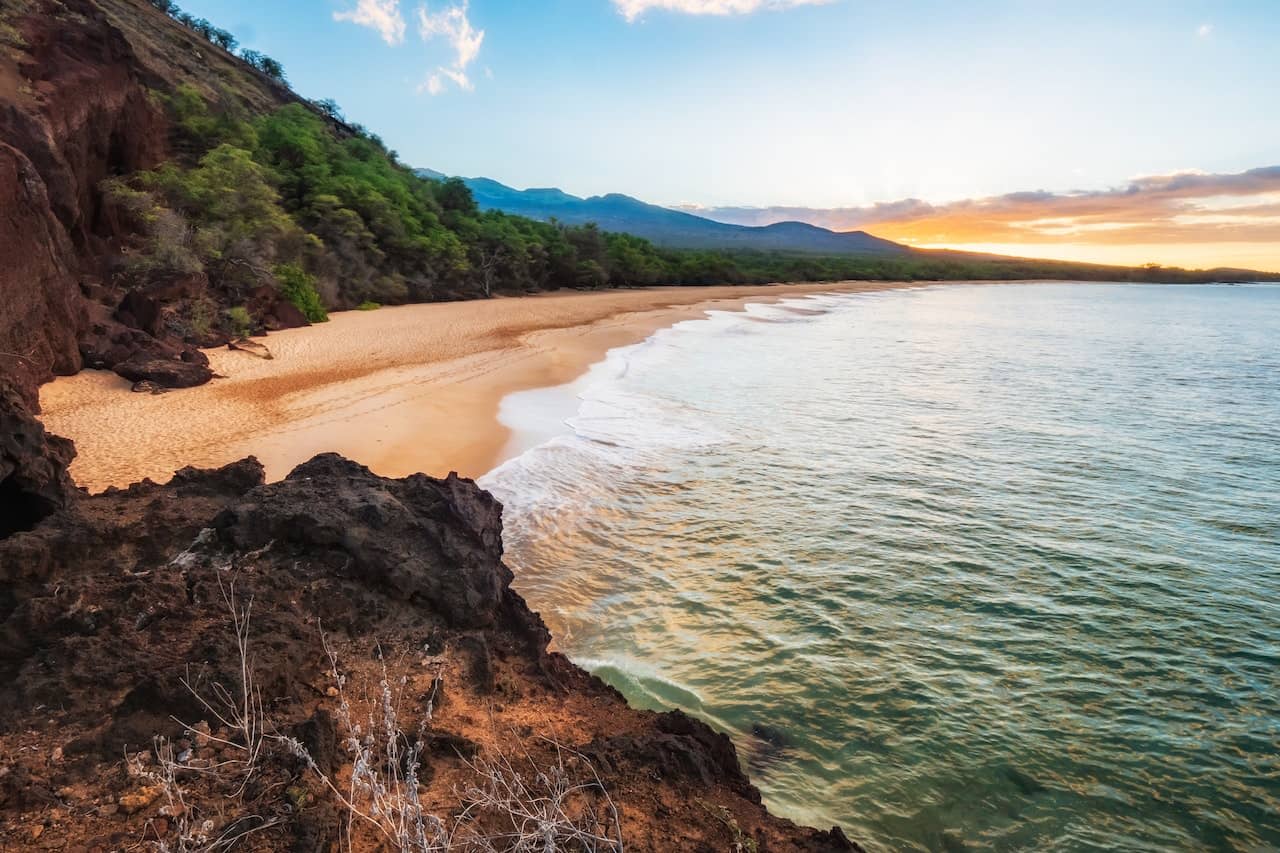 Visiting or Buying a Home in Maui from the San Francisco Bay Area
Hopefully this rundown of Maui real estate markets and things to do is helpful to our fellow San Francisco Bay Area homeowners. The truth is, once you get to Maui (and we really hope you do!), you won't need any further cajoling or convincing from us. The magic of Maui is in the air as soon as you step off the plane.
Whether you're in the market for a second-home in Hawaii, a vacation spot in Aspen, a place to retire and reinvent yourself in Wine Country, or a luxury property in SoCal or New York, we have connections to trusted, vetted, expert agents throughout the country. As top San Francisco Realtors, networking is what we do.
Please do not hesitate to reach out with any real estate questions or ask anything we didn't cover here about buying Maui property from the Bay Area. We are your real estate resource in the SF Bay Area and beyond. Contact us any time, and stay up to date with all things SF Bay Area real estate by joining our email newsletter. We value your privacy and never share or sell your info. Sign up below, and talk soon!