Welcome to the vibrant neighborhood of Noe Valley, San Francisco! It's home to a diverse range of locals who enjoy access to the city's heritage and culture from a central location in San Francisco. In Noe Valley, you can take part in various activities such as dining in quaint cafes with delicious cuisines from all over the world, strolling along 24th Street for shopping discoveries, exploring nearby parks and getting active on sunny days—all while surrounded by a lovely urban landscape. We've compiled a list of things that make this beloved SF neighborhood truly special, so you can find out why we love living in Noe Valley—and helping our clients buy and sell properties in Noe Valley—so much!
Shop the Noe Valley Farmers Market
The Noe Valley Farmers' Market encourages you to support local businesses. They've gone out of their way to help make the Saturday farmers market a reality. There are skyrocketing commercial rents and intense internet competition, so much so that those small local businesses that do so much for the community depend on this type of attention, loyalty, and support. When you come down to pick up your fruits and vegetables from your local farmers and commune with your neighbors, remember to also shop locally at the wonderful stores and restaurants that border the market.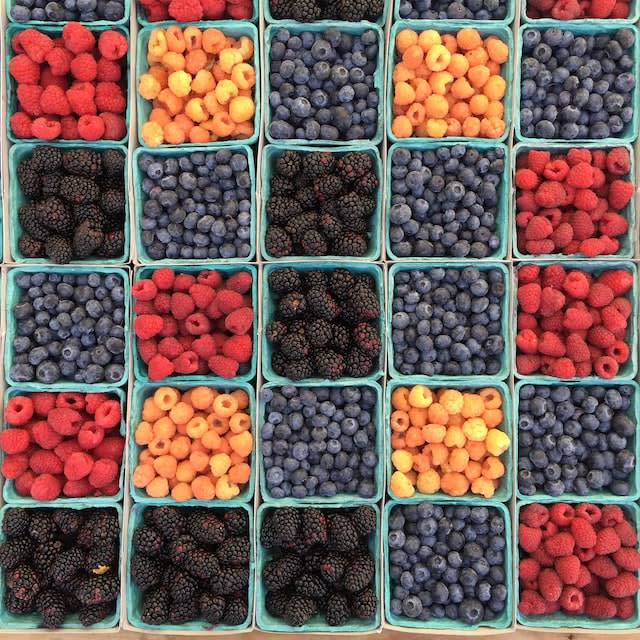 Hike Twin Peaks
Due west of Noe Valley is Twin Peaks, rising 922 feet to reach the second highest elevation in San Francisco (after Mt. Davidson). Twin Peaks offers spectacular views of the Bay Area and is a world-famous tourist attraction. Most visitors to Twin Peaks make their way to the north peak parking lot to enjoy 180-degree views of the Bay Area. Many people miss the opportunity to experience the coastal and grassland communities of this 64-acre park. Twin Peaks gives us a great idea of how San Francisco's hills and peaks looked before the city's development. If you are hiking, expect strong winds, so dress appropriately to enjoy the amazing trails and plant life.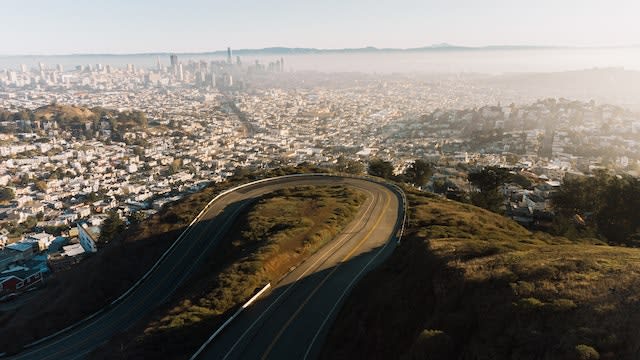 Play at the Upper Noe Rec Center
The Upper Noe Rec Center is a recreational center located in the Noe Valley neighborhood of San Francisco, California. It offers a variety of recreational activities, such as a gymnasium, pool, tennis courts, and a playground. The center also provides community meeting spaces and offers classes and programs for all ages, including sports, arts and crafts, dance, and fitness. It is a great place for families, children and individuals to engage in recreational activities, stay fit and make new friends.
Explore 24th Street
The 24th Street business corridor in Noe Valley, San Francisco is the main thoroughfare for shopping and dining destinations in the neighborhood. It is a bustling street that features a variety of local shops, cafes, and restaurants. The 24th Street corridor is known for its charming atmosphere, surrounded by the historic Victorians, contemporary architecture and mature trees that give the neighborhood a welcoming ambiance. 24th Street offers a mix of trendy, upscale boutiques and independent shops, offering clothing, jewelry, books, home goods, and more. Additionally, 24th Street features a range of dining options, from casual cafes to upscale restaurants, serving a variety of cuisines. This area is popular among a diverse group—families, retirees, young professionals, etc—and is a hub for social activities, community events, and shopping in Noe Valley.
Free Parking
No, not for your car. Go "parking" in Noe Valley at one of the many parks in and around the neighborhood! There's Douglass Park and Playground, a neighborhood park located in Noe Valley that features a playground, sports fields, and a community center. Noe Valley Courts are a public park located in Noe Valley that features basketball and tennis courts. To the south, Billy Goat Hill is a small park and hilly natural area with great views, located right across the road from the Walter Haas Playground. To the north is Mission Dolores Park, a large, well-known urban park with stunning views of the city, picnic areas, sports fields, and a playground. Plus to the west is Glen Canyon Park, a large park located in the Glen Park neighborhood, near Noe Valley, that offers scenic hiking trails, a golf course, and picnic areas. Wherever you are in Noe Valley, chances are good that a great park is just minutes away.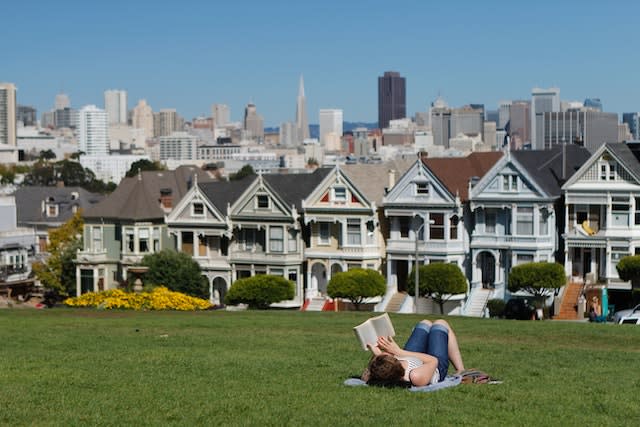 Your Noe Valley Real Estate Resource
As the top Realtors in Noe Valley, San Francisco, with 70+ homes sold in the neighborhood, we live, work and play in Noe Valley! If you want to know about Noe Valley real estate, your home's value or the best way to buy a home in San Francisco, please feel free to reach out and tell us more about your situation. Click here to contact Vivre Real Estate.
Also, stay up to date on everything Noe Valley and San Francisco real estate with our Vivre email newsletter! It's custom-made for our friends and clients—never spammy, just the information and updates you want to know! Sign up below to stay in touch.