Welcome back to our blog series aimed at helping our San Francisco Bay Area neighbors discover some of our favorite (and surprisingly accessible!) destinations for vacation, second-home buying, relocation, and retirement.
After exploring the wonders of Maui and the scenic beauty of Whistler and Vancouver, we're setting our sights on another tropical paradise—Hawaii's Big Island. Whether you're in the market for a vacation getaway, a second home, or even considering a full-on relocation for remote work or retirement, this guide is your go-to resource. So grab a cup of coffee (or a Mai Tai, we won't judge), and let's get started!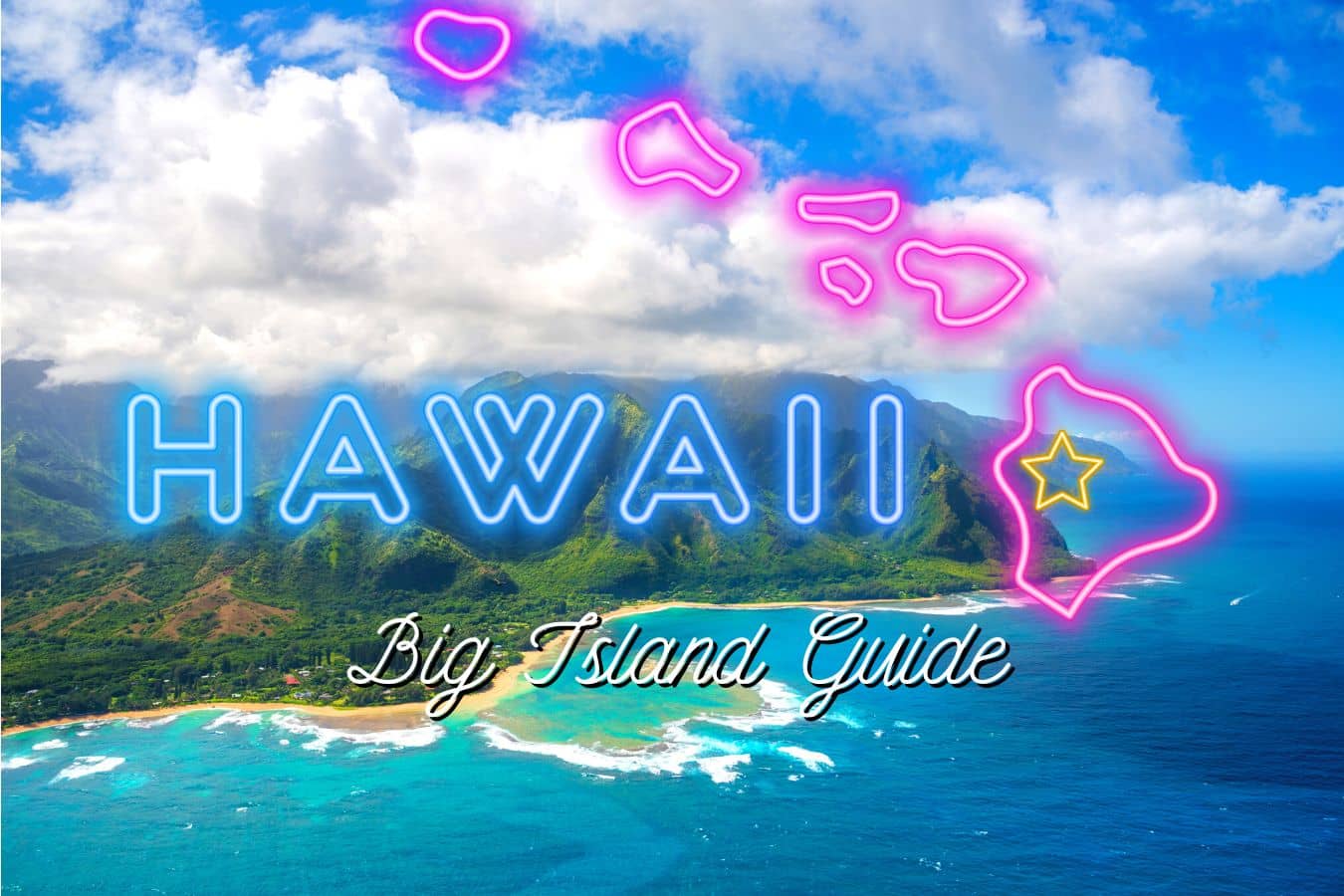 Why the Big Island is a Good Fit for SF Bay Area Folks
Why should someone from the Bay Area consider the Big Island for vacation or relocation? Great question! Let's break it down.
Proximity and Direct Flights
First off, let's talk logistics. Did you know there are direct flights from San Francisco to Kona and Hilo? Yep, you can be sipping on a coconut in paradise in just about 5 hours. No layovers, no fuss. ✈️
Shared Values: Innovation and Nature
The Bay Area is known for its tech innovation and love for the great outdoors. Guess what? The Big Island offers a similar vibe. From sustainable farming initiatives to tech start-ups, there's a blend of forward-thinking and a deep respect for nature.
Diverse Climate Zones
If you're someone who loves variety, the Big Island has it in spades. From snow-capped mountains to tropical rainforests and arid plains, you'll never get bored. Would you miss the microclimates of the Bay Area? Well, the Big Island takes it to a whole new level.
Remote Work Opportunities
Working from home has become the new norm for many of us. So why not work from a home where your backyard is a lava field or a white sand beach? (Just make sure your Wi-Fi is strong; Zoom calls with a backdrop of palm trees are cool, but only if you're not freezing every 5 seconds.)
Investment Potential in Real Estate
Last but definitely not least, let's talk dollars and cents. Real estate on the Big Island is scarce and, historically, a solid investment. Whether you're looking for a vacation rental or a forever home, there are options for most every budget. And with the SF Bay Area's real estate prices, it's no big surprise that you might actually get more bang for your buck in Hawaii. Curious about property values and types on the Big Island? Stay tuned; we'll dive deep into that later in this guide.
So, what do you think? Are you already checking flight prices, or perhaps browsing through real estate listings? ✈️🏡 Either way, we're here to help you make that dream a reality. First, we'll delve into the rich culture and history of the Big Island.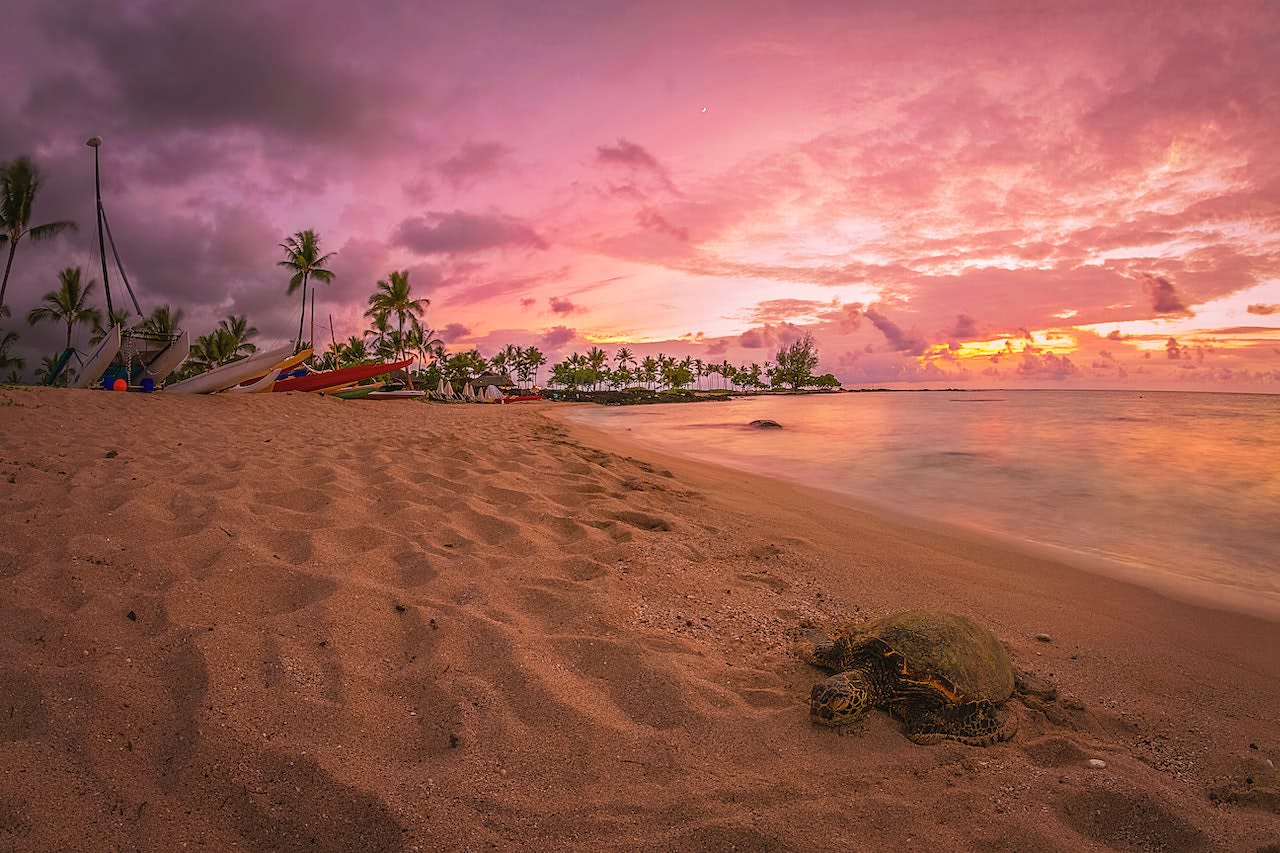 A Small Overview of the Big Island
Alright, let's get into the nitty-gritty of what makes the Big Island so special. Ever wondered why it's called the "Big Island"? Well, it's not just a catchy name—it's actually the largest of the Hawaiian Islands, clocking in at over 4,000 square miles. That's almost twice the size of all the other Hawaiian Islands combined.
Size and Geography
The Big Island is a place of extremes. You've got Mauna Kea, one of the tallest island mountains in the world, and Kilauea, one of the most active volcanoes on the planet. And let's not forget the beaches—black sand, white sand, and even green sand! Not many places can boast that kind of variety.
Cultural and Historical Significance
Hawaii is more than just a pretty face; it has a rich cultural and historical tapestry. The Big Island is considered the birthplace of King Kamehameha, who united the Hawaiian Islands. It's also home to sacred sites like the Puʻuhonua o Hōnaunau National Historical Park, also known as the City of Refuge. Ever thought about the stories that the land could tell if it could talk?
Native Hawaiian Culture
The island's native culture is alive and well, from traditional hula performances to the art of wayfinding, an ancestral Polynesian skill of navigating the open ocean. Interested in learning how to make your own lei or play the ukulele? There are plenty of opportunities to immerse yourself.
Impact of Tourism
Tourism is a double-edged sword. While it brings economic benefits, it also has its challenges, like environmental impact and cultural commodification. But here's the good news: there are ways to be a responsible traveler. Why not take part in a Big Island beach cleanup or visit a local farm? Your choices can make a difference.
Historical Landmarks
From ancient petroglyphs to historic churches and palaces, the Big Island is a living museum. Have you ever visited a place and felt like you were stepping back in time? That's the Big Island for you.
So, that's a quick overview of what the Big Island has to offer. Intrigued? We're just scratching the surface. Up next, we'll dive into the various regions of the Big Island, their unique attractions, and what the real estate market looks like in each area.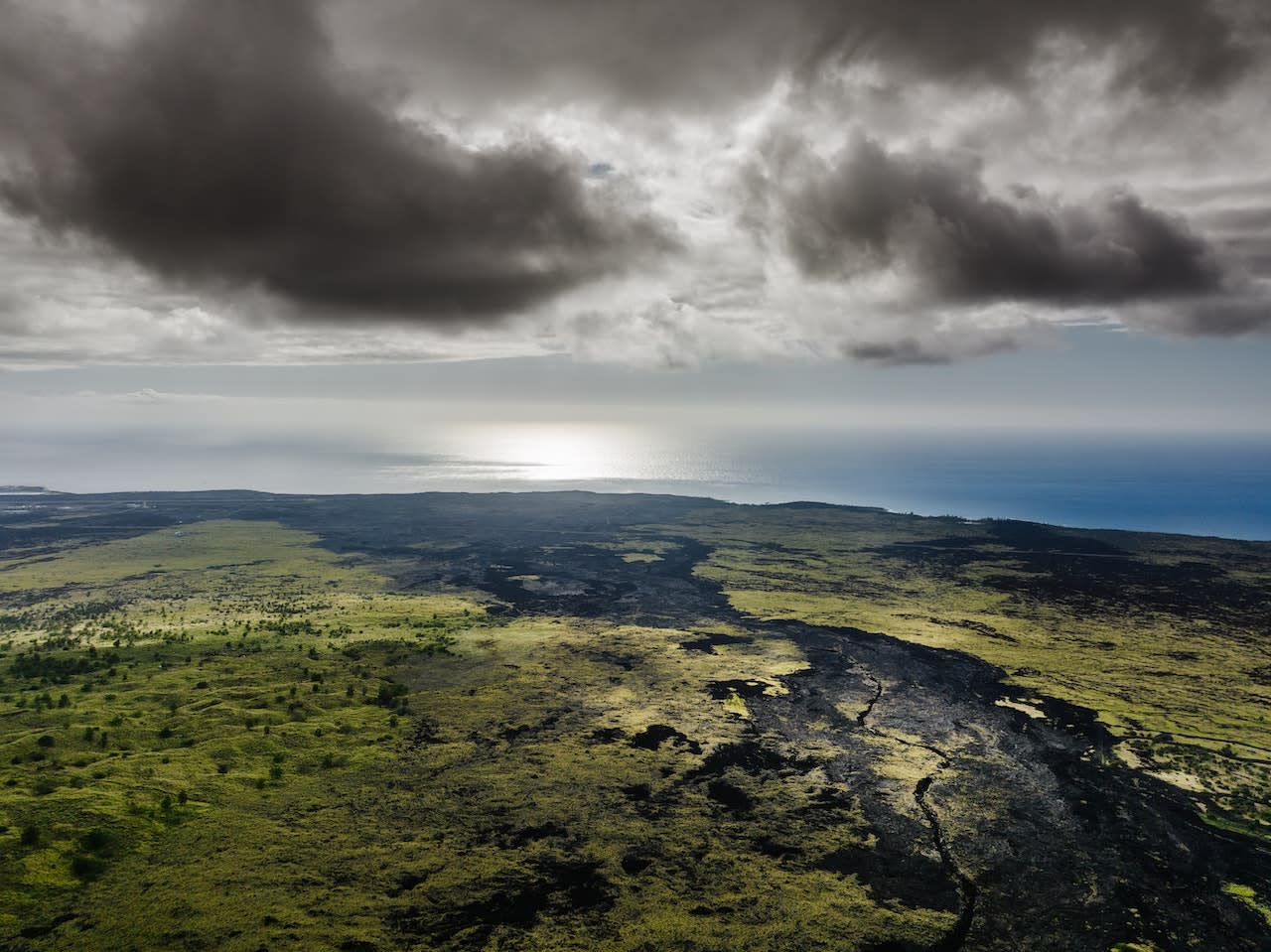 Stunning aerial landscape from above Kona on Hawaii's Big Island
Destinations/Regions Around the Big Island
Kailua-Kona (Kona)
Kailua-Kona, often simply referred to as Kona, is a jewel on the western side of Hawaii's Big Island. Known for its sunny weather, stunning beaches, and vibrant culture, Kona is a hotspot for tourists and residents alike.
Whether you're into water sports, hiking, or simply soaking up the sun, Kona has something for everyone. And let's not forget the world-famous Kona coffee, grown right in the region's fertile volcanic soil. The area is a blend of natural beauty and modern amenities, offering everything from bustling shopping centers to tranquil beachside eateries.
Kona Real Estate Market Data (Source: Zillow, August 2023)
Typical Home Values: $834,746

1-Year Value Change: -1.5%

Median Sale to List Ratio: 0.997

Percent of Sales Over List Price: 27.6%

Percent of Sales Under List Price: 50.4%

Median Days to Pending: 14
Key Takeaways
Price Stability: Despite a slight decrease of 1.5% over the past year, home values in Kona remain relatively stable.

Quick Sales: With a median of just 14 days to pending, homes in Kona are selling quickly.

Negotiation Room: About half of the sales are under the list price, indicating room for negotiation for prospective buyers.
So, what do you think? Is Kona calling your name? Whether you're looking for an adventure-filled vacation or considering a more permanent move, Kona offers a lifestyle that's hard to resist.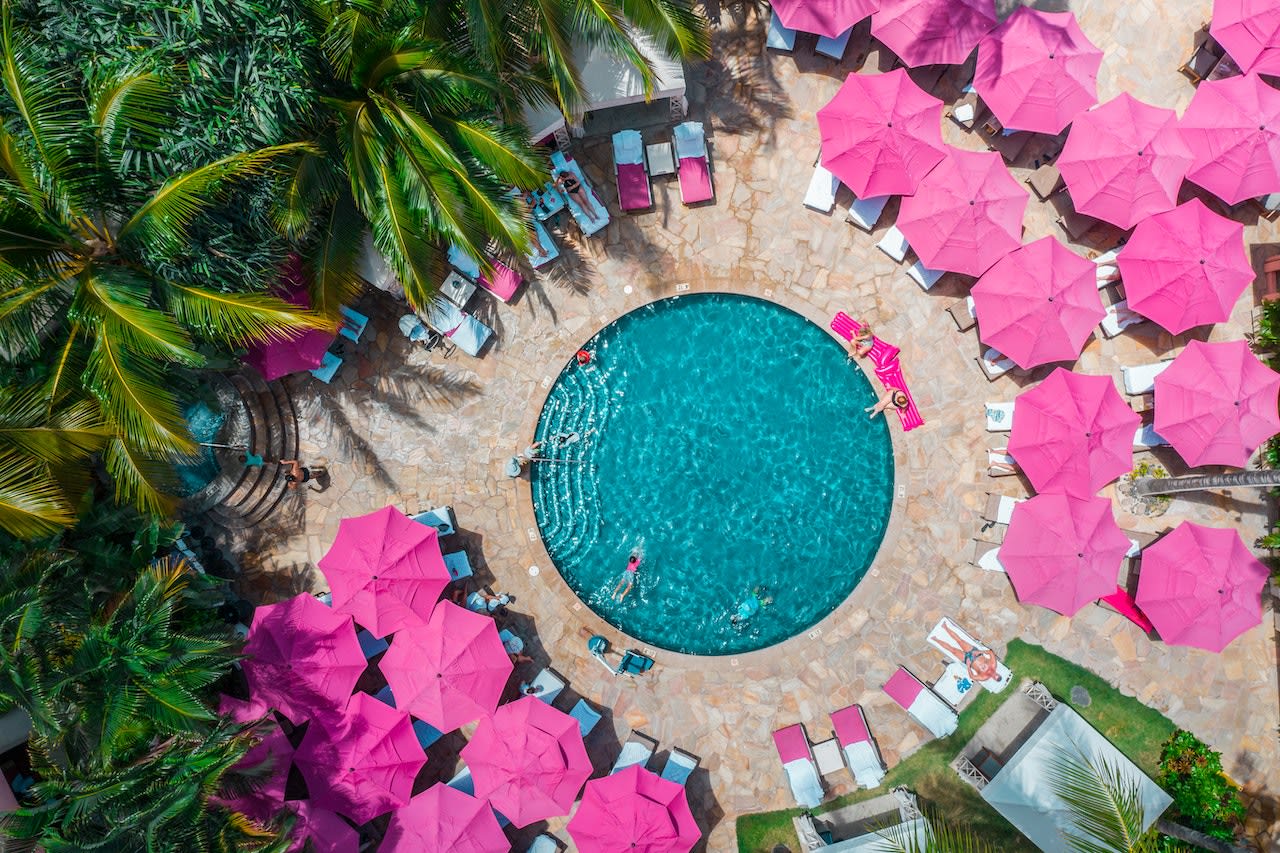 Hilo
Hilo, situated on the eastern shore of Hawaii's Big Island, is a town that thrives on its natural beauty and cultural richness. Known for its stunning waterfalls, lush forests, and well-maintained gardens, Hilo is a magnet for nature lovers. Local attractions like the Liliuokalani Gardens and Wailuku River State Park offer year-round beauty that captivates both locals and visitors.
But Hilo is not just about natural beauty; it's a town steeped in Hawaiian culture. As one of the island's oldest settlements, Hilo offers a deep dive into the local way of life. Whether you're interested in exploring the rich history at the Lyman Museum or want to experience the vibrant local scene at the Hilo Farmers Market, this town has something for everyone.
And let's not forget the location. Flanked by Mauna Kea and the Hilo Forest Reserve to the west and dramatic oceanfront to the east, Hilo offers a perfect blend of natural beauty and modern amenities. If you're considering investing in Hilo real estate, expert guidance is a must to navigate the unique subdivisions and condominium complexes.
Real Estate Market Data (Source: Zillow, August 2023)
Typical Home Values: $485,512

1-Year Value Change: -2.8%

Median Days to Pending: 28
Key Takeaways
Affordable Options: Compared to other regions like Kona, Hilo offers more affordable home values.

Slight Decrease: The market has seen a 2.8% decrease in home values over the past year.

Moderate Sales Speed: With a median of 28 days to pending, the Hilo market offers a balanced pace for both buyers and sellers.
Hilo is a town that impresses with its natural splendor, cultural richness, and real estate opportunities. Whether you're visiting for a vacation or considering a more permanent move, Hilo is a destination that promises a fulfilling experience.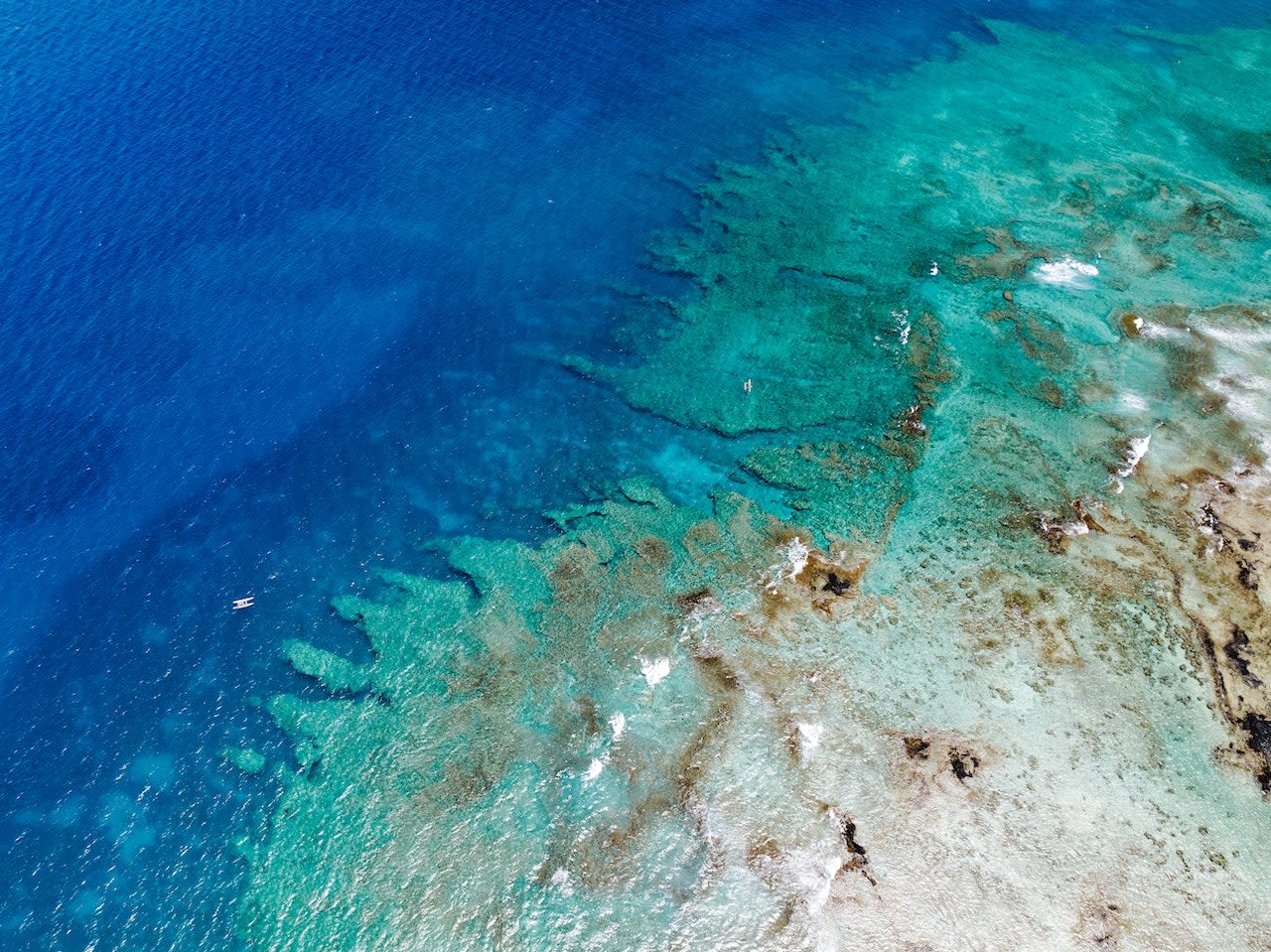 Waimea
Waimea, the largest town on the Big Island's northern side, offers a unique blend of luxury and affordability in its real estate market. Nestled between the Kohala mountains and Mauna Kea, Waimea serves as a gateway between the lush Hamakua Coast and the sunny North Kohala area. The town is divided into 'wet' and 'dry' sides, each offering its own unique climate and lifestyle.
Waimea's elevation of nearly 2,700 feet provides a mild climate, offering a break from the tropical heat of the nearby Kohala Coast. With average temperatures ranging from the 50s to 70s Fahrenheit and an average yearly rainfall of 37 inches, Waimea offers a comfortable living environment year-round.
The town's layout consists of small subdivisions along the main street, Mamalahoa Highway, and homes set back from the town center. The highway branches into different routes, providing easy access to other parts of the island.
Waimea's rich ranching culture, dating back to the 1800s, is evident in the rustic architectural elements found throughout the town. The community is surrounded by ranch and farmland, the most famous being Parker Ranch, one of the oldest ranches in the United States.
Real Estate Market Data (Source: Zillow, August 2023)
Typical Home Values: $840,606

1-Year Value Change: -5.8%
Key Takeaways
Varied Market: Waimea offers a range of real estate options, from luxurious estates to more affordable homes.

Price Decrease: The market has seen a 5.8% decrease in home values over the past year.

Unique Climate: The town's elevation and location offer a mild climate, making it a comfortable place to live.
Waimea's unique blend of natural beauty, cultural richness, and varied real estate options make it a compelling choice for anyone looking to invest in the Big Island.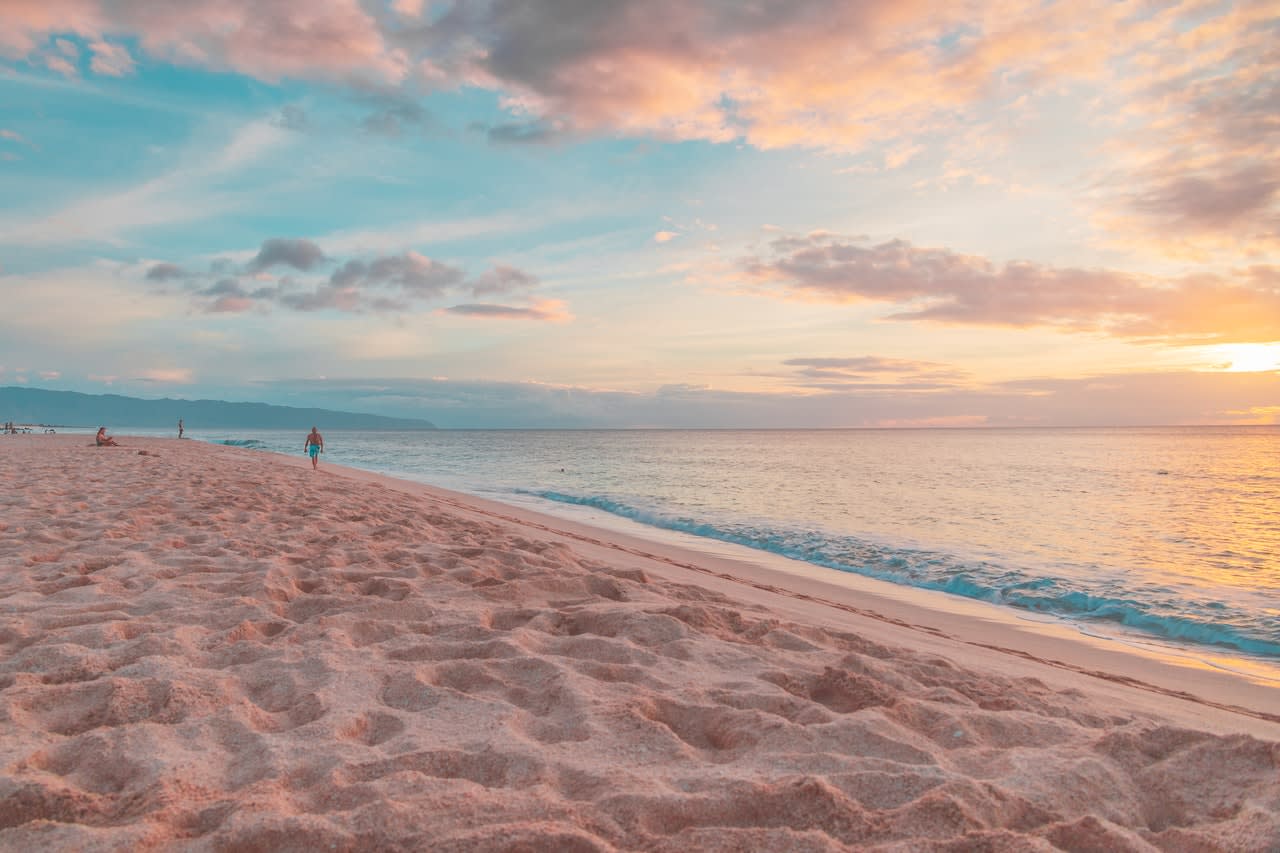 Puna
Located on the Big Island's east coast, Puna is a region that offers a diverse range of real estate options. From high-end residential subdivisions like Kea'au to more affordable neighborhoods such as Nanawale Estates, Puna's real estate market is as varied as its natural landscapes. Given the complexities of this micro-market, expert guidance is essential for anyone considering an investment in Puna.
Real Estate Market Data (Source: Redfin, August 2023)
Median Sale Price: $370,000

1-Year Value Change: -1.3%

Median Sale Price per Square Foot: $315

Average Days on Market: 88

Homes Sold in August 2023: 211
Key Takeaways
Affordable Options: Puna offers some of the most affordable real estate on the Big Island, with a median sale price of $370,000.

Slow Market: Homes in Puna are staying on the market for an average of 88 days, indicating a less competitive market.

Price Fluctuations: While the median sale price has decreased by 1.3% over the past year, the price per square foot has increased by 7.1%.
Puna's real estate market offers a unique blend of affordability and diversity, making it an intriguing option for a wide range of buyers.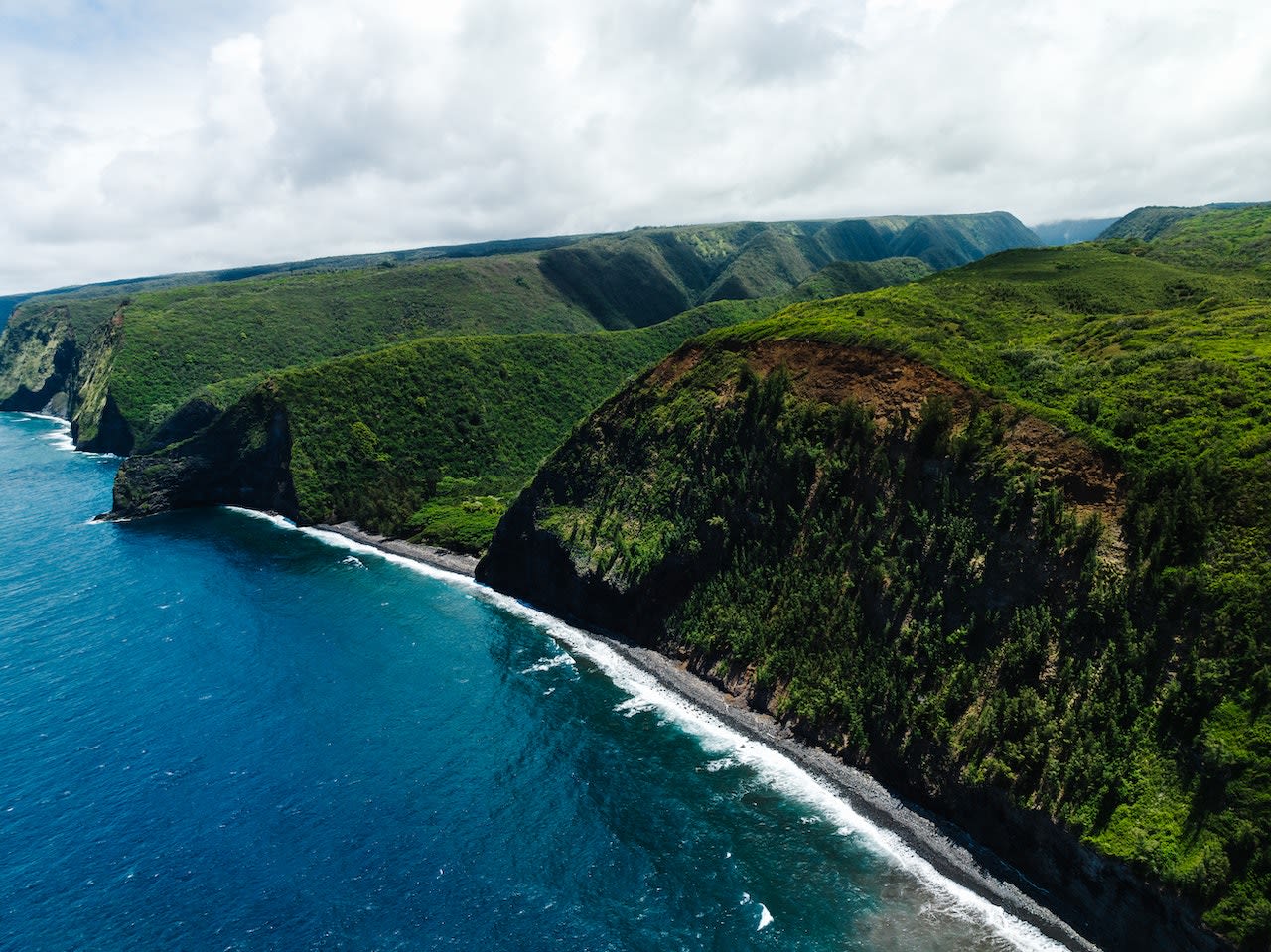 Northern cliffs at Halaula on the Big Island, Hawaii
More Places to See on the Big Island
Kohala Coast
The Kohala Coast is a prime destination on the Big Island, known for its luxurious resorts, fine dining, and stunning coastline. This area is a leader in the Big Island's real estate market, offering a unique blend of modern amenities and historical charm. While the coast is dotted with resort-style homes and golf course communities designed for outdoor luxury living, the inland areas towards Waimea offer a different experience altogether, reflecting Kohala's rich ranching and agricultural history.
Hamakua Coast
The Hamakua Coast, located just north of Hilo on the northeastern side of the Big Island, is a breathtaking stretch of natural beauty. With an annual rainfall of nearly 84 inches, the region is home to lush tropical rainforests, mesmerizing waterfalls, and serene green valleys. The area was once covered in sugar cane fields, but today, small farming communities grow a variety of crops like taro, hearts of palm, and tropical fruits. Historic Honoka'a Town and other small towns along the coast offer specialty shops and boutiques that add local flavor to the region.
For those who love scenic drives, the Hamakua Heritage Corridor is a must. This route takes you from Hilo to the Waipi'o Valley Lookout, offering views of deep water-carved gulches and thick tropical foliage. Along the way, you can stop at gardens like the Hawaii Tropical Botanical Garden and the World Botanical Gardens, which features the triple-tiered Umauma Falls. The drive also includes two of the island's most famous waterfalls—Akaka Falls and Kahuna Falls. The journey ends at the Waipi'o Valley Lookout, offering a panoramic view that's nothing short of stunning.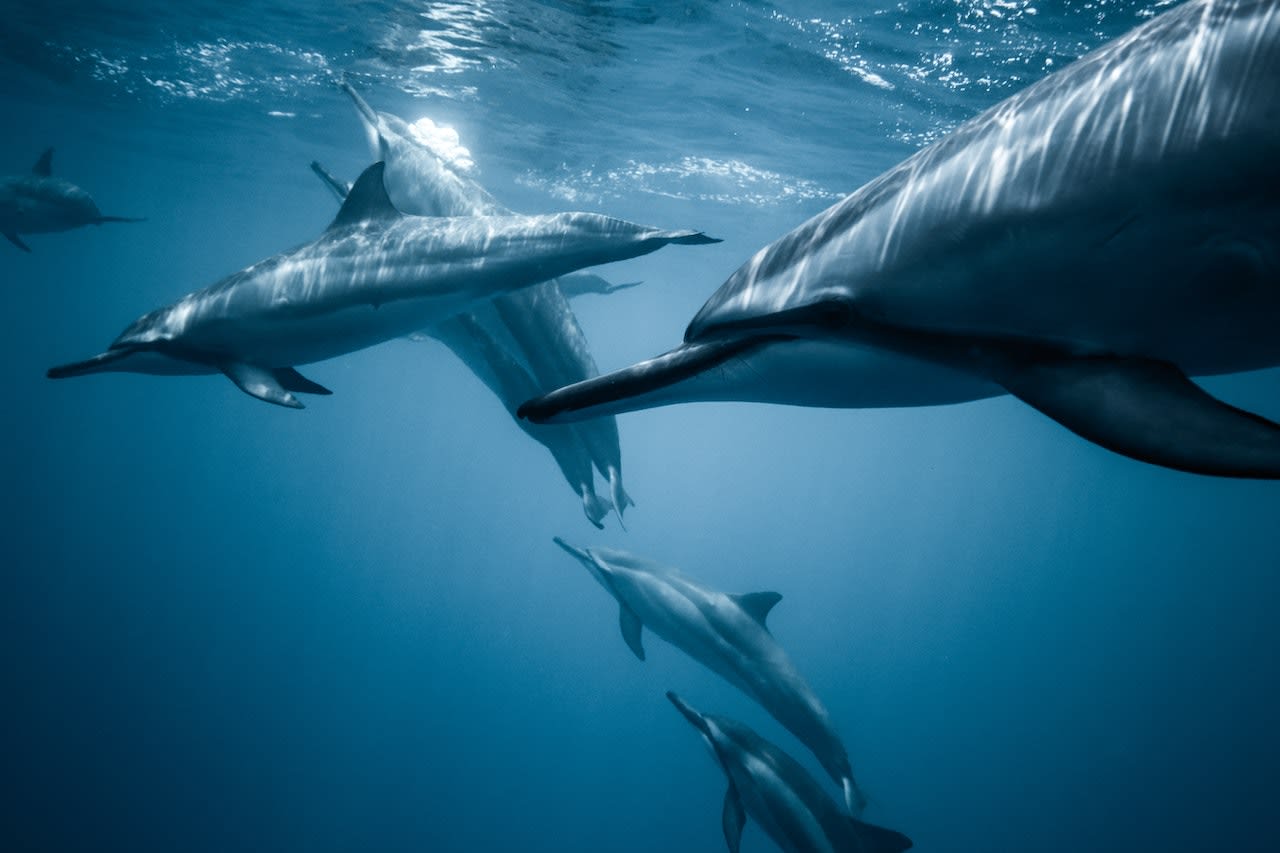 Must-See Locations and Destinations on Hawaii's Big Island
Staying on the Big Island for only a short while? Here's a list of some of the island's top spots you'll be sorry you missed. (Or skip a few and give yourself a good reason to come back!)
Volcanoes National Park

: This is the place to see active volcanoes and learn about the island's geological history.

Waipi'o Valley Lookout

: Offering panoramic views of the lush Waipi'o Valley, this lookout is a photographer's dream.

Akaka Falls

: One of the most famous waterfalls on the island, located in the Hamakua Coast region.

Mauna Kea Summit

: If you're up for an adventure, the summit offers stunning views and is one of the best stargazing spots in the world.

Hawaii Tropical Botanical Garden

: Located along the Hamakua Coast, this garden is a paradise of tropical plants and scenic trails.

Kohala Coast Resorts: For a taste of luxury and some of the island's best dining options, a visit to one of the fine resorts on the Kohala Coast is a must.

Hilo Farmers Market

: Experience local flavors and crafts at one of the best open markets in Hawaii.

Punalu'u Black Sand Beach

: Famous for its black sand and frequent sea turtle sightings.

Kona Coffee Farms: Take a tour and sample some of the world's best coffee.

Manta Ray Night Dive/Snorkel in Kona

: For the adventurous, swimming with manta rays is a once-in-a-lifetime experience.

Parker Ranch in Waimea

: Learn about Hawaii's cowboy and ranching history at one of the oldest ranches in the U.S.

Kealakekua Bay

: Known for its snorkeling and as the location where Captain Cook first landed on the island.

Lava Trees State Park in Puna

: See the unique lava molds of tree trunks, created by a lava flow.

Pololū Valley Lookout

: Offers breathtaking views overlooking Pololū Valley and the northeastern coastline.

King Kamehameha Statue in Kapa'au

: Pay homage to the great King Kamehameha I, who was born near this North Kohala town.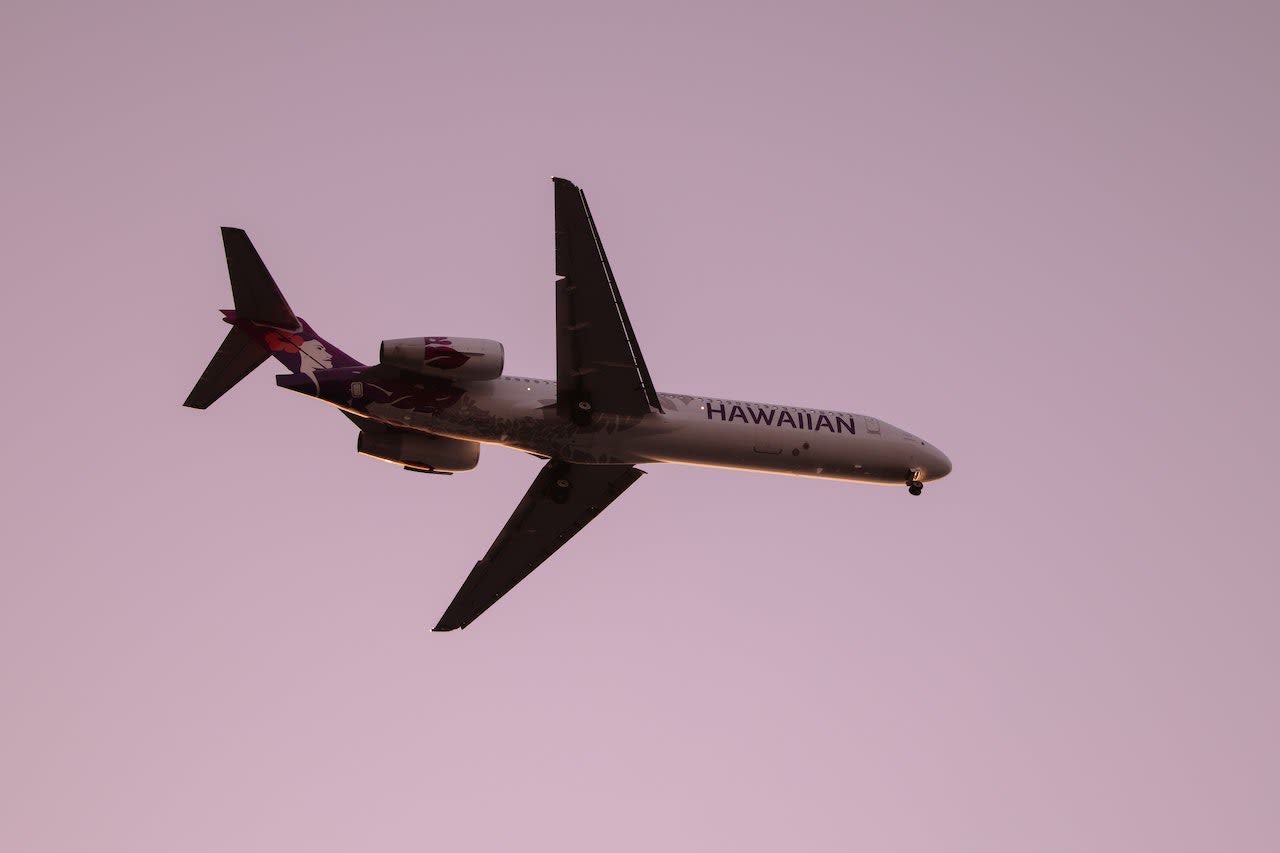 Find Your Paradise, Together with Vivre Real Estate
We hope this guide has given you a comprehensive look at what the Big Island has to offer, from its diverse real estate market to its stunning natural beauty and rich cultural history. Whether you're considering a vacation, a second home, or even a permanent move, the Big Island is a destination that promises a fulfilling and enriching experience.
If you're intrigued by the real estate opportunities on the Big Island or elsewhere, we're here to help. At Vivre Real Estate, we specialize in helping our San Francisco Bay Area neighbors discover their dream destinations—and create them right here at home.
If you are curious about your options to buy, sell or invest in real estate, please don't hesitate to reach out for a no-pressure private consultation. We're always happy to discuss your personal situation and offer recommendations tailored to your personal real estate goals. Contact us at your convenience.
In the meantime, sign up for our Vivre Real Estate newsletter to stay up on our latest articles, travel guides, top San Francisco Realtor tips, arts, culture and more. We never spam nor share your information. Sign up below and keep in touch!